While you are reading this, I am crafting my fingers to the bone. I am on a scrappy retreat at the Hamburg Hideaway with some great friends! Lots of scrapping, talking, music, movies, eatting.... I am sure that I am having a blast!
I had some scraps left over from my
FH2S
supplies for June, & I decided to see if I could create something from them. There was a sketch posted at
FH2S
for May that worked perfectly. Here is what I came up with: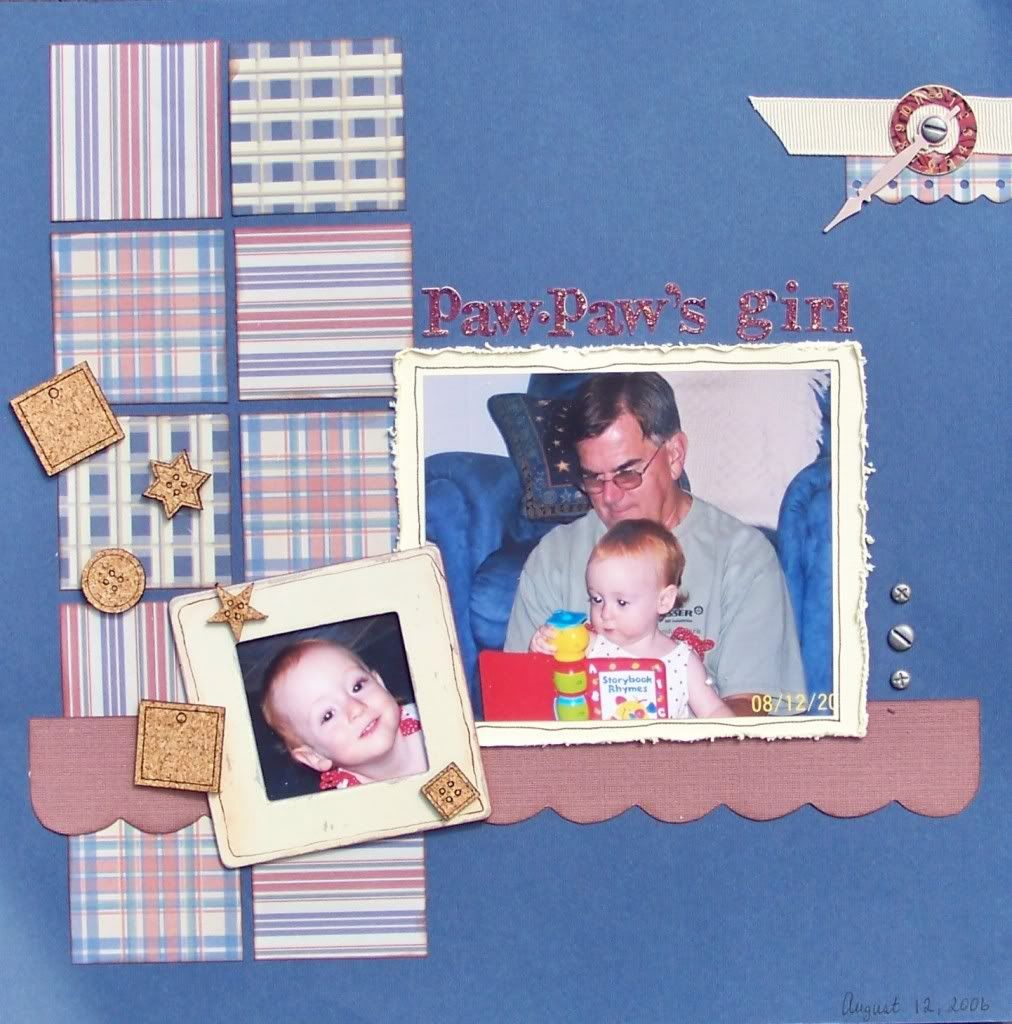 This is Emma at 16 months old with my dad, her Paw-paw. She is the apple of his eye, & has him wrapped around her little finger (& still does today). They are buds.
Thank you for stopping today.
Have a fantastic day & stop back soon to see what I've been up to this weekend.