Hi! Thanks for stopping by today. I wanted to share with you something that we did over at
From Here 2 Scrapternity
. My fellow IT member, Susie, suggested that we do a progressive scraplift. We start with a layout, send to someone, they scraplift it, then send that one to the next person, & so on & so forth. Every person has about 5 days to complete their layout before sending to the next person. Here is what I created with my part of the scraplift, using supplies from Scraptacular's June kit.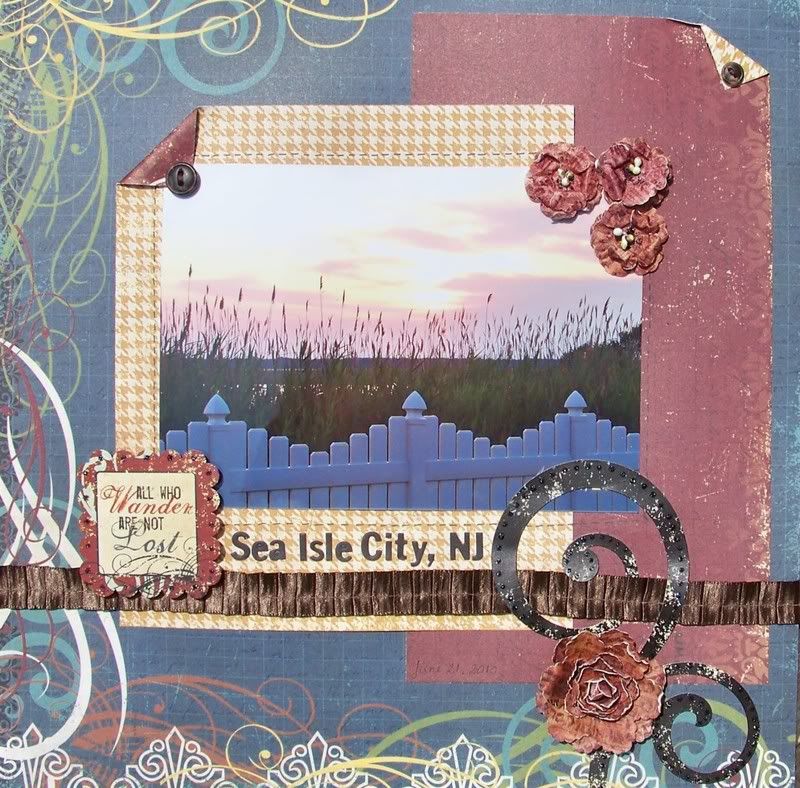 This picture was taken from a spectacular playground in Sea Isle City, NJ in 2010. It was such a pretty view & picture that I had to do something with it. It is overlooking the bay, & the sun was setting. The picture that I took of the picture to post here really doesn't do it any justice.
To view the full progression of scraplifts, please visit FH2S, & look in the "Scrappy Chat" section, & "Telephone Scraplift #1" thread. What everyone did is amazing!
Have a great day!