This particular post has nothing at all to do with scrapbooking, card making, or crafting in general. It does have to do with a journey that I started when we moved to TX. When we came to TX, I made a conscious decision to live a healthier lifestyle. I figured that since we were moving to a new state, to a new home, to start a new life, why not start new with my health as well. A whole new chapter to our lives all the way around. I also have 2 beautiful little girls to think about, & when they say to you, "Mommy, why don't you exercise?" or "Why don't you eat healthy?" It is time to do something about it, & lead by example. I also need to be around for them for a long time!!!
About the 2nd week of January, I decided to join Weight Watchers. I followed it to a tee for several months. It is a wonderful plan, & it does work! I walked several times a week on the paths in the neighborhood, & around the beautiful lake. Then a neighbor, & new GREAT friend, talked me into joining a gym. Me! A gym! I had never been a member of a gym in my entire life! What is she, NUTS!! She proceeded to introduce me to yoga & I love it! Also a new love is Zumba! How much fun is that? So, because of the monthly fees for the gym, I had to stop going to Weight Watchers, but I did do a 90 day weight loss challenge at the gym.
So, over the past 8 almost 9 months now, I have been completely watching what I eat, writing down every single thing that goes into my mouth, working out as much as I can (I have to admit, this summer I really slacked in that department), & really staying focused. As of today, August 22, I am down 65 lbs! Yes, you did read that right! 65 lbs! I have been taking pictures of my progress along the way, & didn't really realize how much weight I have lost until I saw these:
BEFORE: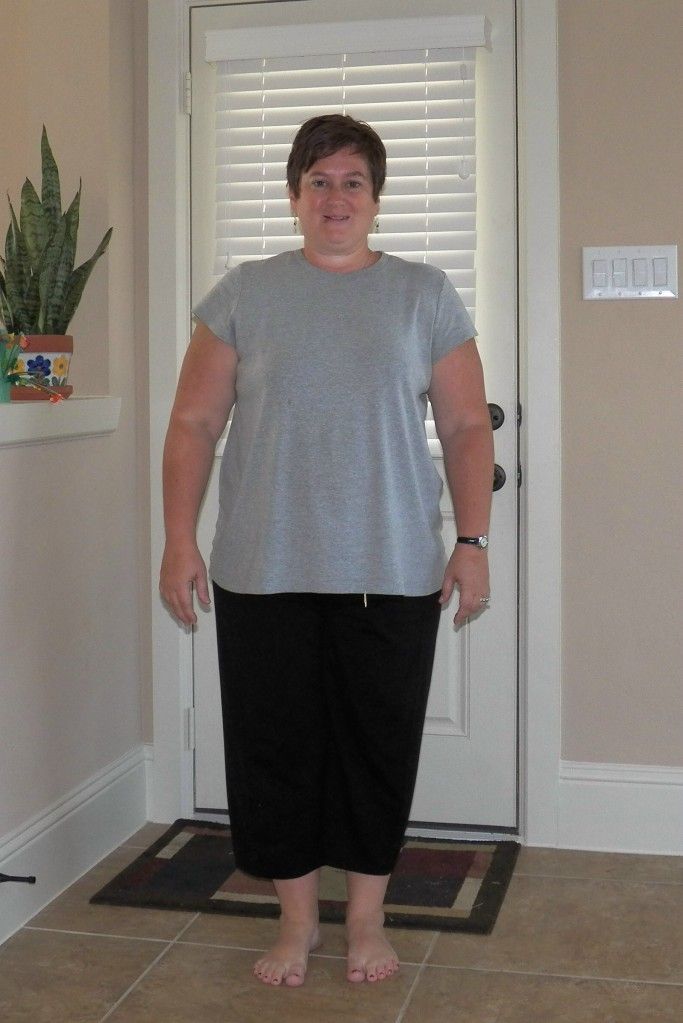 AFTER:
When I saw these pictures, I really cried, & cried hard! I have a neck! I have a waist! All that hard work, it really paid off. I haven't reached my goal weight yet, I would like to lose another 25 lbs, but I am certainly happy with the progress that I have made thus far! I guess this is a very good excuse to go out & buy new clothes, huh?
Anyway. I am sorry to have shared a non-scrappy related post with you, but I really really wanted to let you know of my progress. I am feeling great, motivated, & I hope to maybe motivate others who don't fee it is possible.
Thank you for allowing me to share this with you.
Have a fabulous day!!