Good morning, how are you today?
I would like to share with you my creation for wonderful sketch #80 at
Sketchabilities
. The minute that I saw this sketch, I knew exactly what paper & picture I was going to use! I have to tell you...that RARELY happens to me. I usually have to dig through kits & pictures to figure out what I am going to use, but this sketch was perfect for what I had in mind!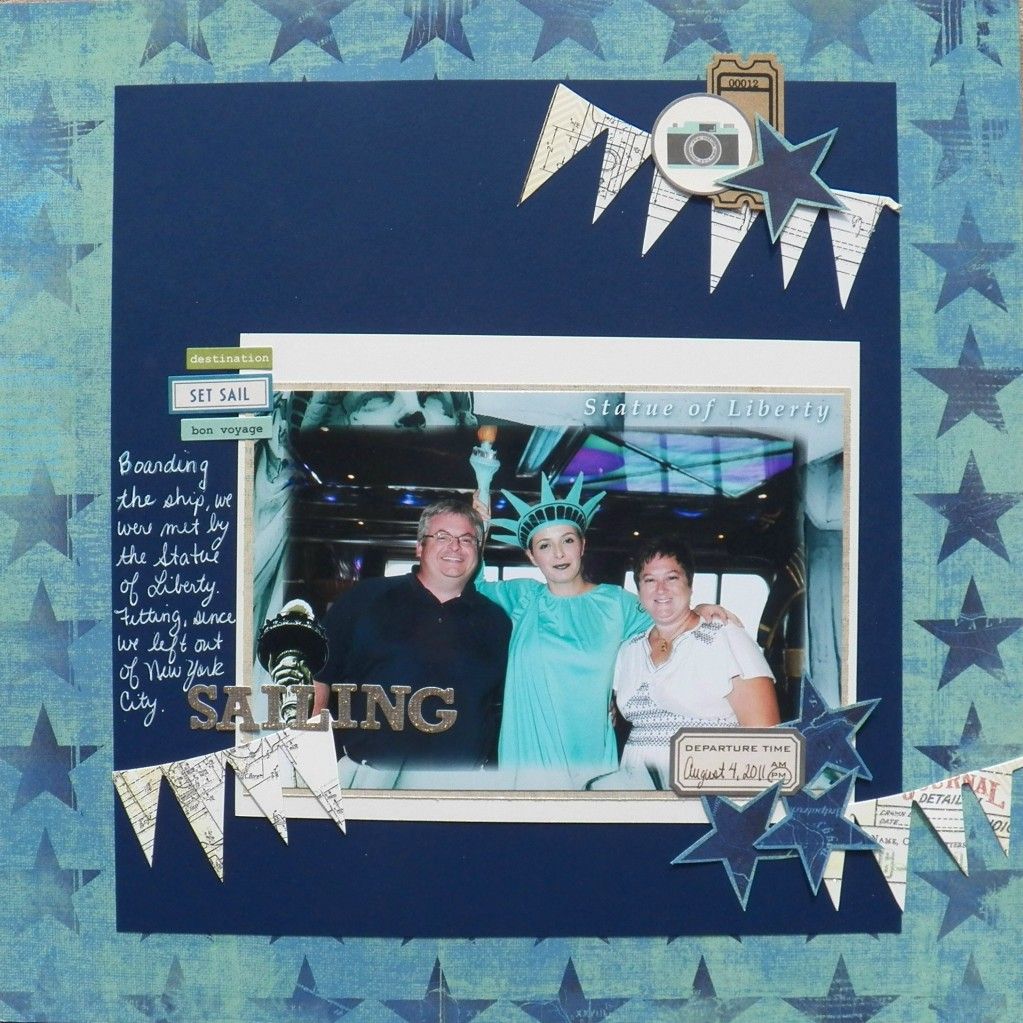 The picture is of Tony & I, right after boarding the ship, when we went on a cruise for our 10th anniversary in 2011. He didn't want to pose w/ the "Statue of Liberty", but I made him. What is funny about looking at these pictures is that I have lost soooo much weight since then, that it doesn't even look like me anymore.
It was a great sketch to work with, & I had fun creating with it. I used a kit from
Memory Works
.
Thanks for stopping.
Enjoy your day!!