Hi & welcome back. I are so glad that you stopped by today, & hope that you find the my take on the newest
Let's Get Peachy
sketch inspirational.
As you know, I love love love sketches, & this one is no excpetion. It was fun, & easy, & was perfect for my ice cream pictures that I had in mind.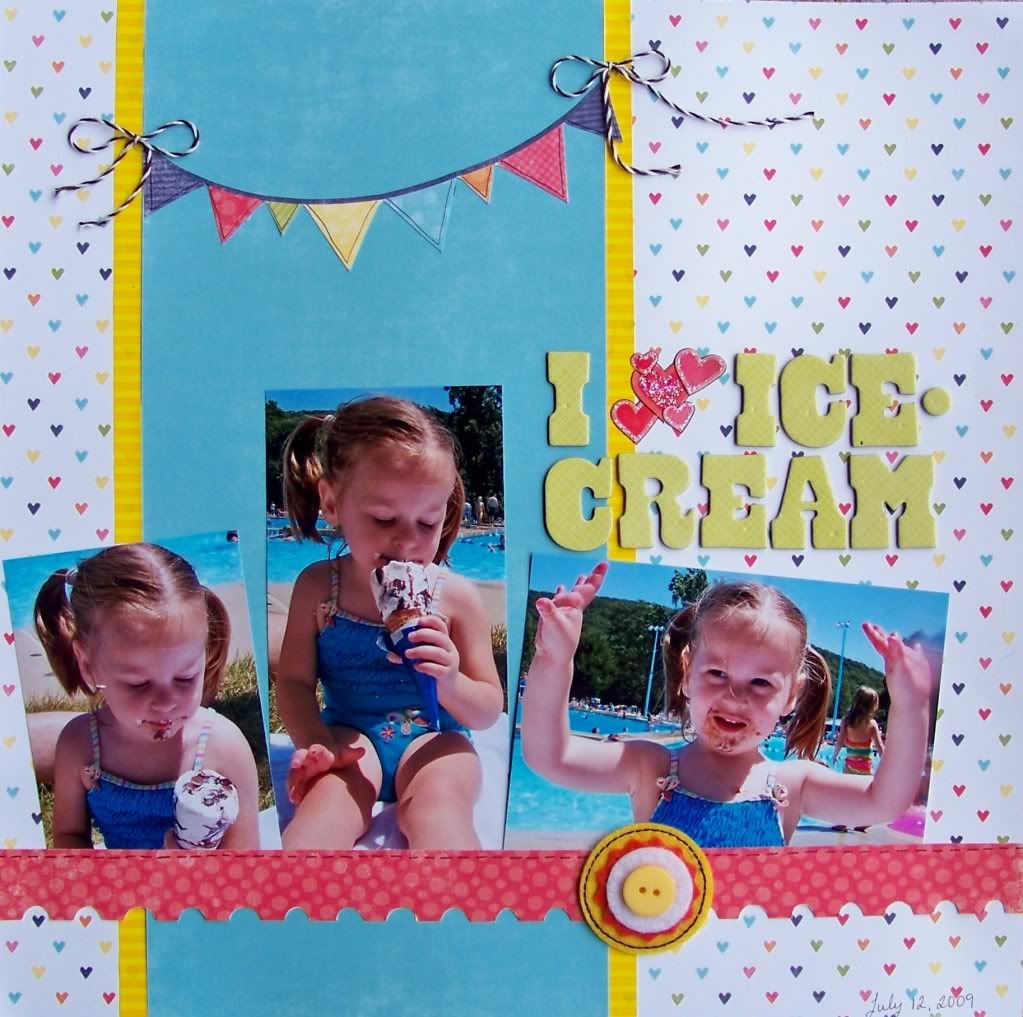 This is of my youngest, Audra, at the community pool. She loves ice-cream (just like her mommy!!), & thinks we have to get it every time we go. We try to keep the snacks at the pool to a minimum, so when we do get ice cream, it is special. She loved this ice cream & ate every last bite, as you can tell all over her hands & her face!
Supplies used:
The fantastic April kit from
Scraptacular
:
Echo Park Paper Co. - Playground by Heart: Capture the Flag, Rubberball/splash, Heads Up Seven Up, Simon Says Border Stripes.
Basic Grey - Woolie Sticker.
Mrs. Grossman's - Sticker by the yard: yellow.
American Crafts Thickers - Sunset.
Ranger Stickles - Star Dust.
Jillibean Soup - Bean Stalks brown twine.
I hope that you have enjoyed my take on the beautiful sketch, & maybe it has inspired you to create with it.
Have a fantastic day & we look forward to seeing you again soon!