Happy Monday! Today marks another post at
Nuts About Sketches
. I was able to work with this great sketch again, & come up with this layout: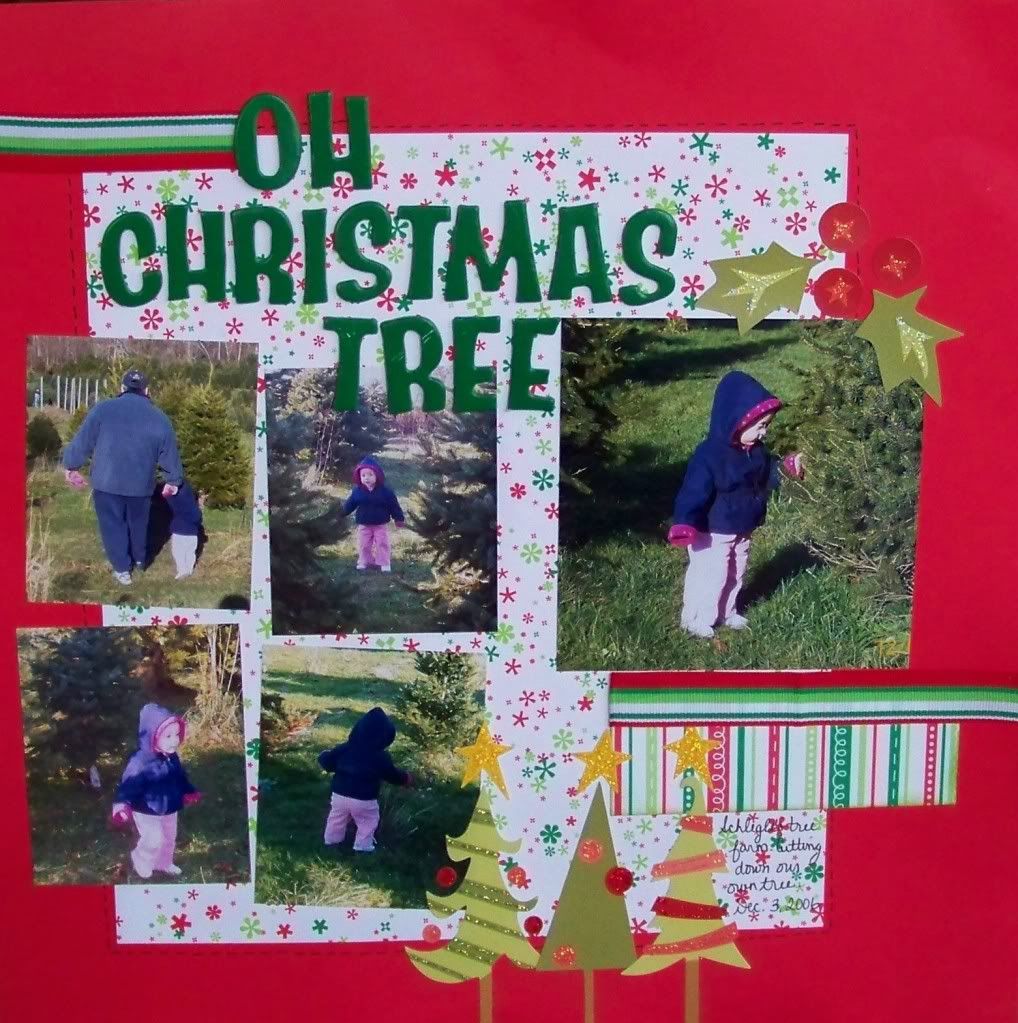 These pictures are of Emma when she was 20 months old. We always go to Schlegel's tree farm & cut down our own tree. Emma was running through all the trees, & would always stop at the newly planted ones (the ones that were her size). She was so cute. This family tradition continues & now Audra has just as much fun helping to pick out the family trees.
Thank you for stopping by today. I hope you have a wonderful week.