Happy Monday! And with Monday we all know by now, we have the latest
Nuts About Sketches
reveal. It was another wonderful 2 page sketch, & it was a lot of fun to work with.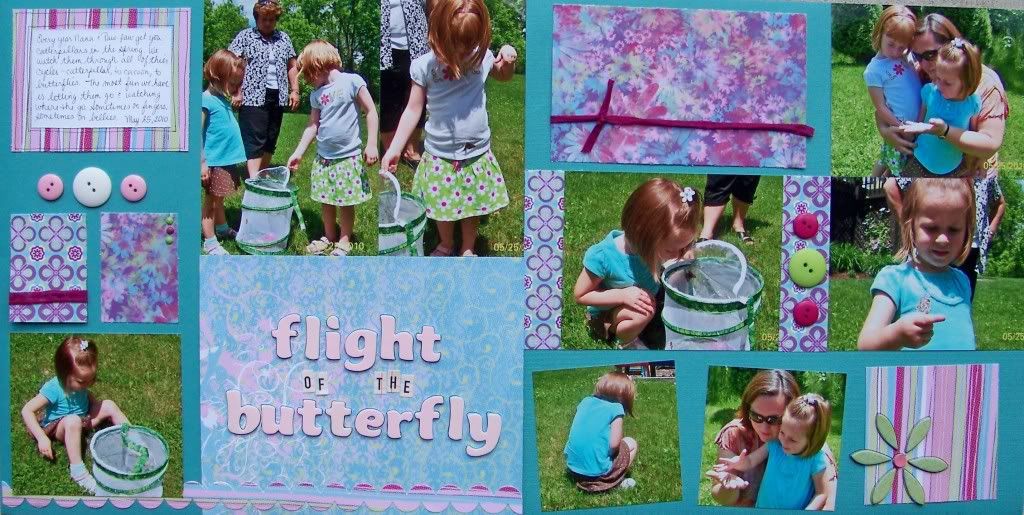 This was such a fun day. Every year my parents get the girls catterpillars in the spring. We watch them get bigger & bigger then turn into cacoons. Once they come out & become butterflies, we enjoy them for a few weeks, then let them go in the back yard. This particular year (2010) the girls had so much fun with them. One landed on Emma's belly & one landed on Audra's finger. Pretty cool!
Thank you for looking today. Remember to stop by
Nuts About Sketches
to see Shawn's great new sketch & all the gals takes on it.
Have a great week!