It's Monday & of course that means a new reveal for
NAS
!! This was another really fun sketch to work with. This is what I've done with it: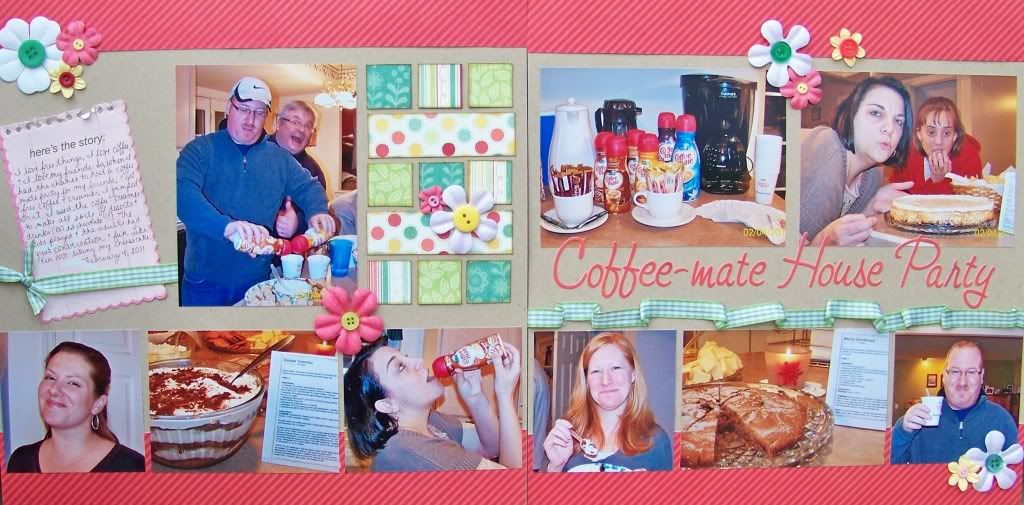 I get emails all the time to apply to host "house parties". For this one, I love coffee & use coffee mate daily, love to cook, love friends, & I was fortunate enough to get picked to host the party. This meant I got a TON of free creamer! I did all sorts of fun things with it. Made tiramisu, a cheesecake, a mocha something or other, & then the drinks, oh the wonderful drinks!! The best was the PBJ hot chocolate! Yum-o! The kids played & the adults had great conversation.
Thanks for stopping today. I hope you enjoyed my lo!
Have a good one.