Hi & welcome to the last day of the
Nuts About Sketches
Birthday Bash. Today Shawn posted day 7, so the 7th sketch of the week. She didn't disappoint, as it is another awesome one. Remember you have until the 10th to upload your creations on the
NAS
blog to be entered for a fantastic prize! So, don't wait, hurry on over. With it being Nataional Scrapbook day this weekend, maybe you'll get the chance to use Shawn's sketches. No matter, I hope that you enjoy her sketches & like what I have created with them. Like this for #7: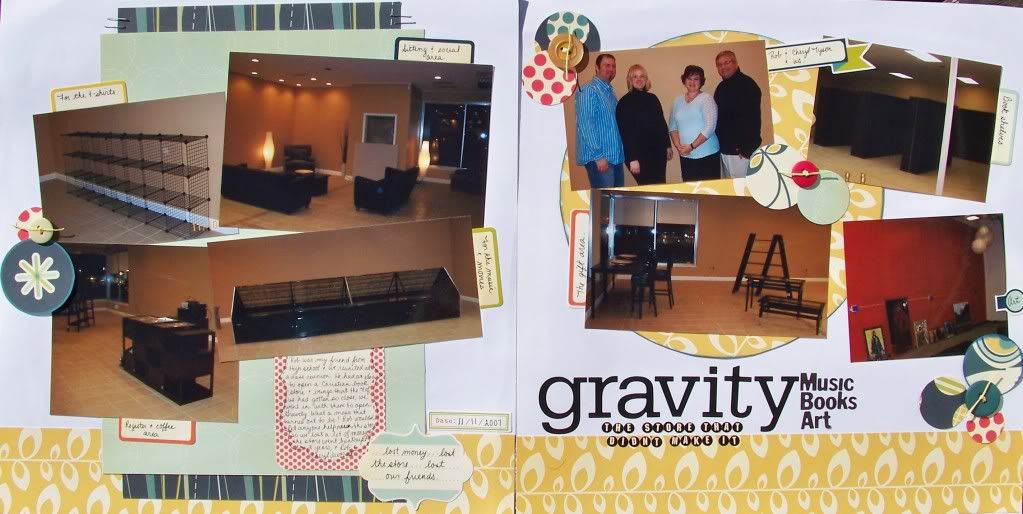 This was kind of a hard layout to do. Tony & I had some really good friends (Rob was my friend from high school). We did a lot together. Rob had this "dream" of opening up a Christian book store, geared towards the younger generations (teen - 30s). We really fed into that dream, so much so that we invested in the store to become co-owners. Well, Rob's dream was put into place, but the store was not run to the best that it could be. He wanted it his way & didn't like other suggestions, etc (it was his dream, & he knew how he wanted it). Well, the store had a good go if it, but had to close it's doors after 2 years. This resulted in bankruptcy for the store (& Rob & Cheryl), a divorce for Rob & Cheryl, the loss of a lot of money for us, & a loss of good friends. .... Like I said, a very hard layout to create.
I used supplies from the May
Scraptacular
kit.
On a more positive note, we are heading into National Scrapbook day weekend. I am cropping tonight & tomorrow at
Scraptacular
, so I am really looking forward to that. Also, starting at midnight tonight, the
Let's Get Peachy
blog hop starts, & tomorrow
From Here to Scrapternity
has a mini crop, so please be sure to stop by both for loads of fun & activities.
Thanks for looking! Have a fantastic weekend!!