Happy Sunday! I know that Emma's party was almost two weeks ago, but with all the happenings this past week, I wasn't able to share with you all the fun that we had! Emma opted to have the Art Bus come to the house, & she invited her girlfriends from school, & a few of her closest boy friends/cousins.
She was so very excited when that bus pulled up in front of the house! The first thing that they did was put Emma's hand print on the roof of the bus: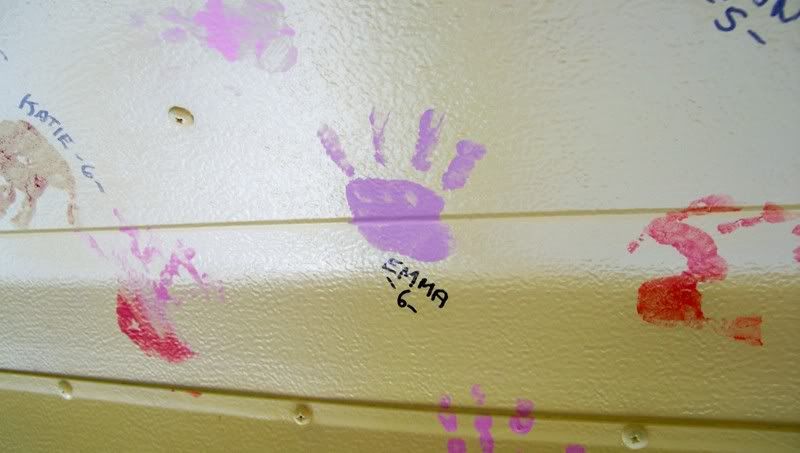 Then she had chosen the birdhouse to decorate with all of her friends. They each got to pick which one they wanted to paint: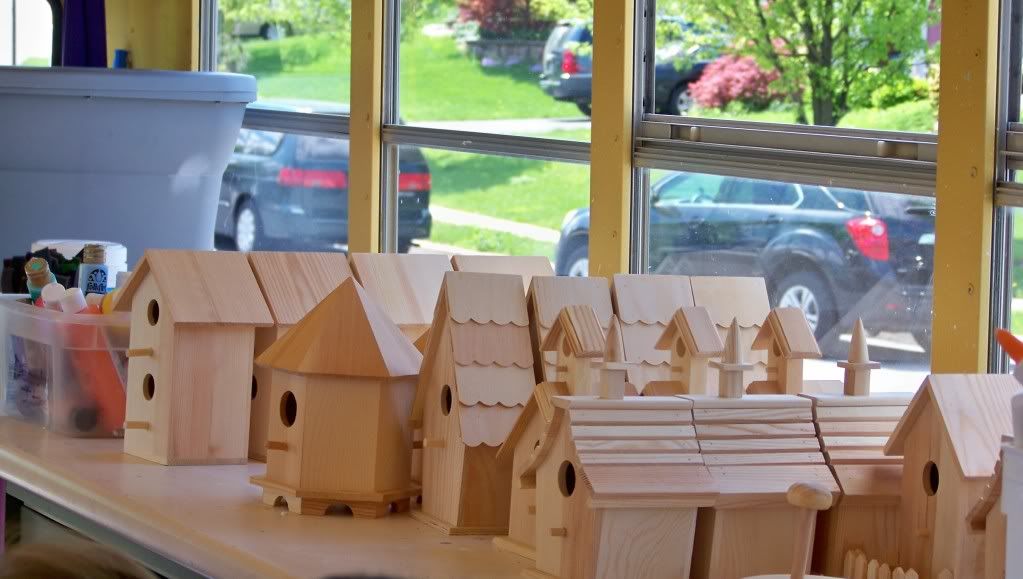 Then they got down & dirty & painted them & had a great time!
Emma deep in thought & concentration: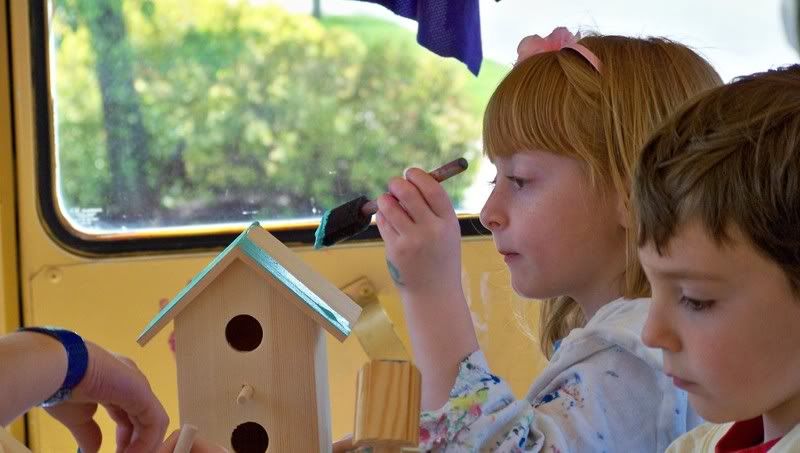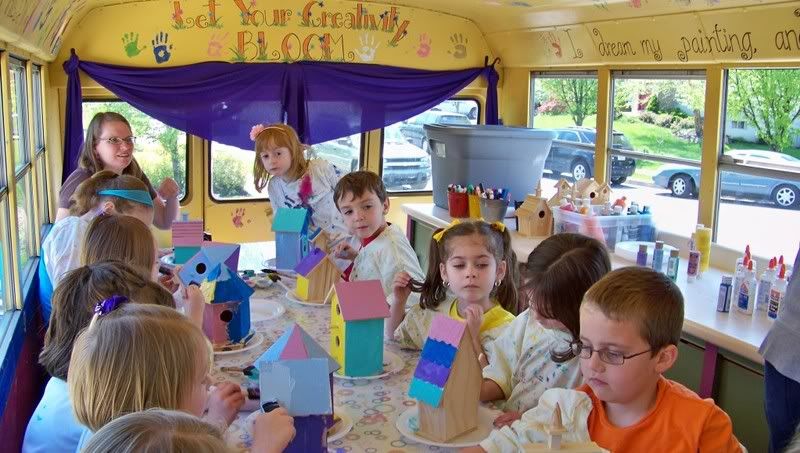 & here is Audra, my youngest daughter, who couldn't keep the paint off of her face: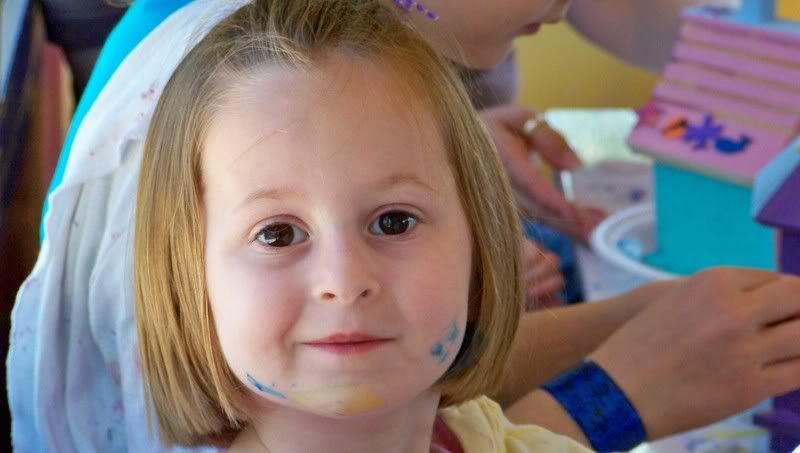 And last but not least, all of the party guests after finishing up their projects: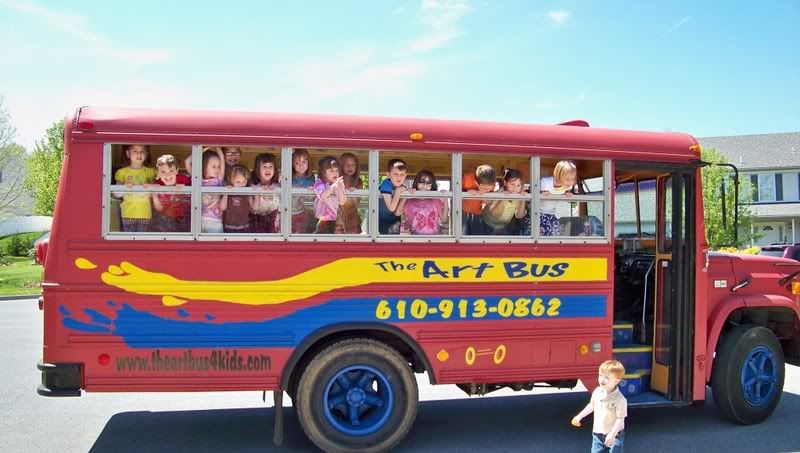 I had gotten a few phone calls from parents saying how much fun the kids all had. Hey, what can I say, the kid has a crafty side.... Hmmm, I wonder where she gets that from? lol.
Thanks for stopping by today. I hope that you enjoyed my lil personal story of the Art Bus. Be sure to check back later this week when I share with you my 3 day cake creation! My best cake yet.
Have a fabulous day!