Hi there! Today is another reveal over at
Nuts About Sketches
. As usual, this sketch will not disappoint, & it is a double page to boot. Here is my take on her sketch: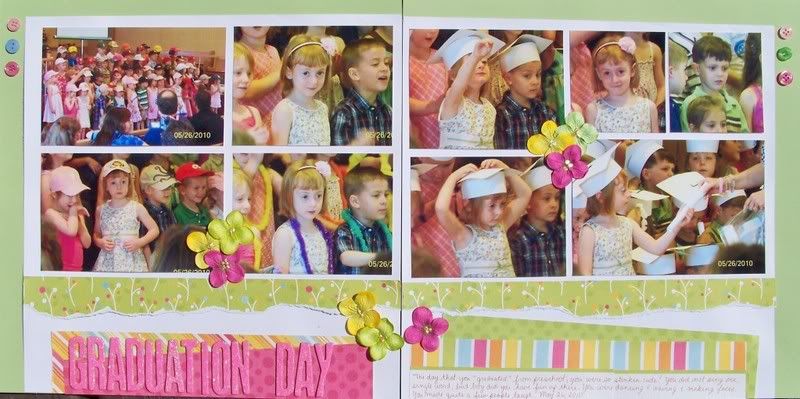 This was Emma's "graduation" from preschool. It was a spring show/program, filled with songs. Emma did not sing one single word, but she did dance, & pose, & wave, & act silly. Then they each got a certificate for their "graduation". I certainly cried! One, because I am an emotional person anyway, two, because the show was so stinkin cute, three, because my lil 3 lb baby was now 5 & starting kindergarten.
Btw, I used my supplies for my IT for April for
From Here 2 Scrapternity
. She got them to me a little late, so I am using them as I can. ;o)
I hope you enjoyed my lo & I also hope you come back to visit again soon.
Have a good one.