Thanks for stopping back today.
Today Shawn at
Nuts About Sketches
has posted sketch #160, & it was another awesome one. I really enjoyed working with it. Here is what I created with it: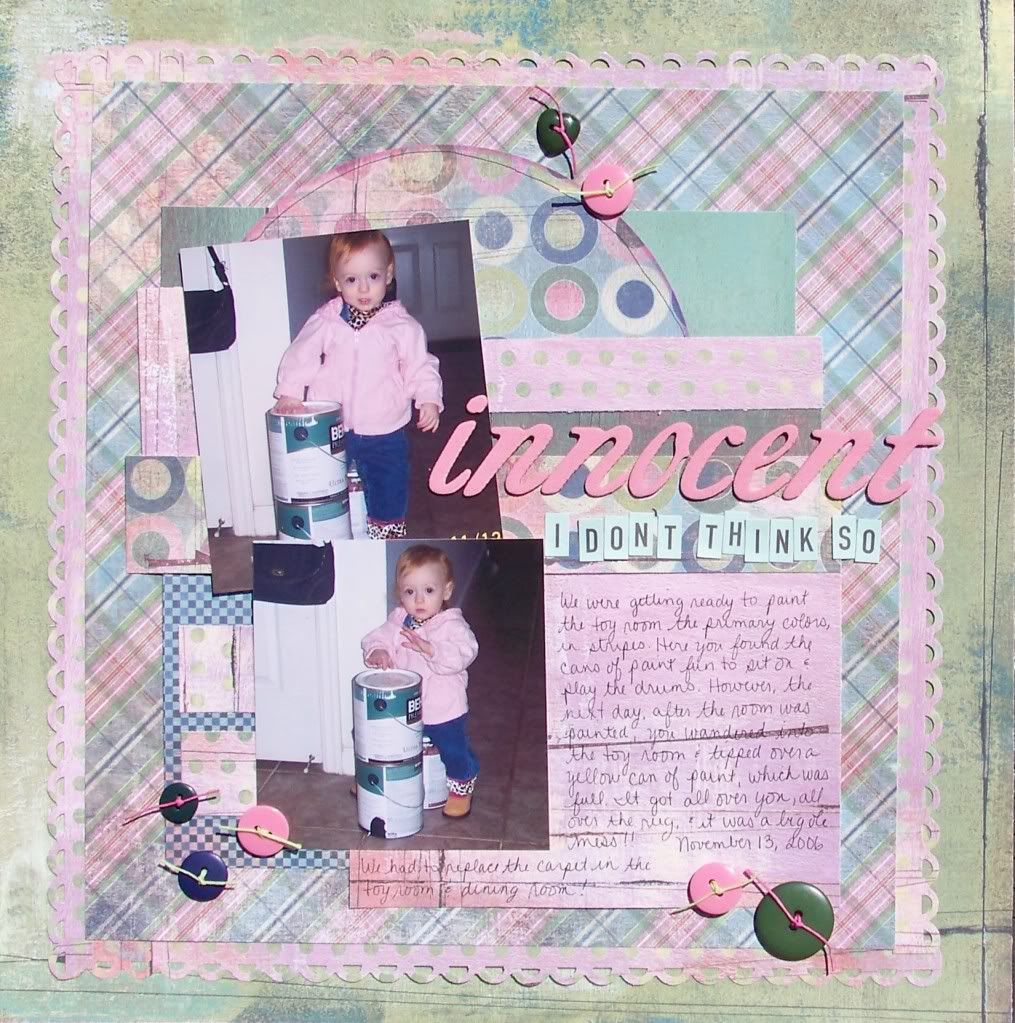 This pictures are of my oldest daughter when she was about 18 months old. We were painting the toy room in primary colors, & she liked banging on the paint cans as drums. But what I didn't get pictures of, was after the room was painted, Emma happened to spill an entire can of paint on the carpet in the toy room, stepped in it, then walked through the dining room & kitchen! Needless to say, we had to get the carpet replaced in both the toy room & the dining room.
Thanks for looking. If you participated in the
Let's Get Peachy
blog hop, be sure to stop back tomorrow to see if you were a winner.
Have a great day!