Hello there!
Over at
Let's Get Peachy
, Groovy Deb has shared with us a beautiful sketch. I was lucky enough to be able to work with it, & simply adored it! It is clean & crisp, & left a lot up to your imagination. Here is what I came up with: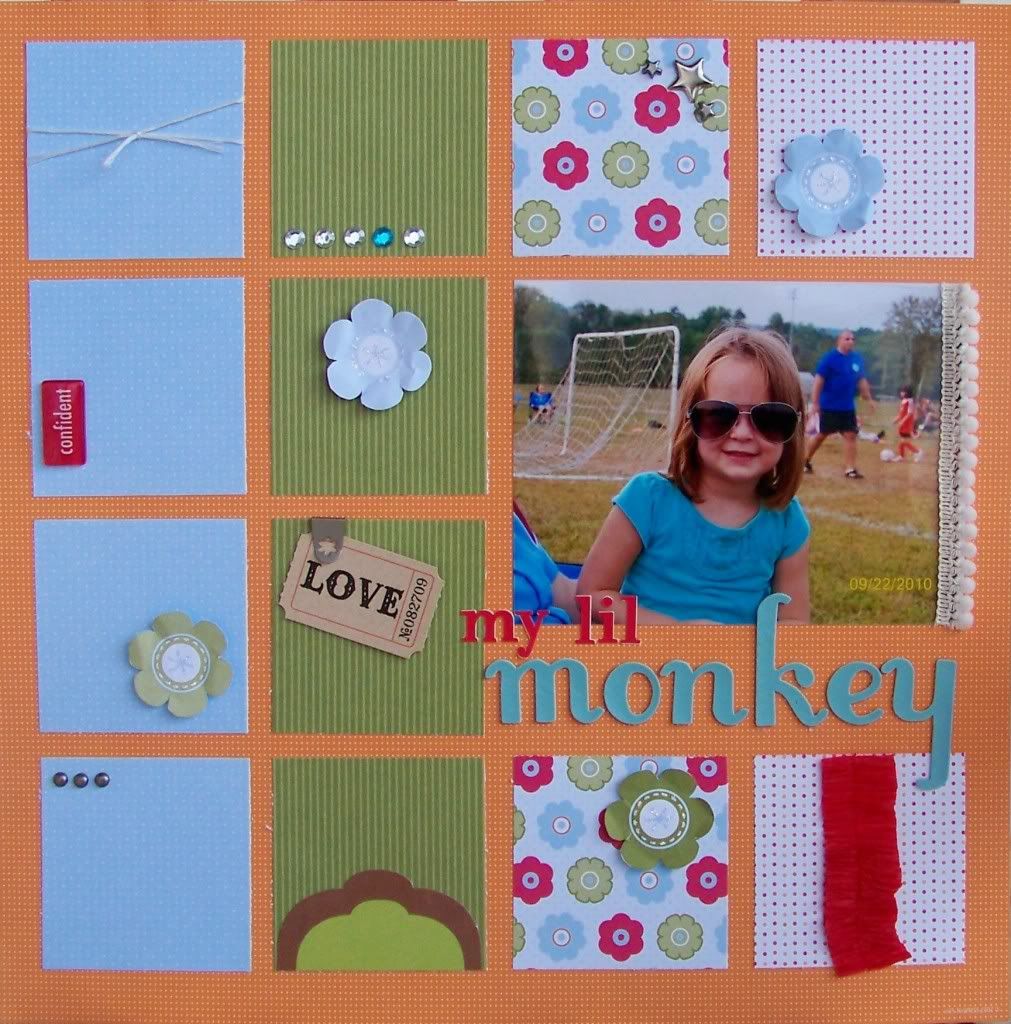 This picture is of my youngest, Audra, at Emma's (my oldests) soccer game. She is 3 in this photo & so wishes she was 5 so that she could play soccer, and do everything else, like her big sister does. Audra is my silly, happy-go-lucky, funny one, & this picture captures her in one of her moments. Oh, how I LOVE my lil Monkey!
The supplies that I used are: Close to My Heart paper (from 2007), American Crafts Poolside Vinyl Thickers, & various random other things.
Thanks for looking today! If you have haven't already, please visit
Let's Get Peachy
for a lot of fun & inspiration!