Hi there! Today Shawn has put out sketch number 166 at
Nuts About Sketches
. Of course it was another fabulous one! They just keep getting better & better. So, here is what I've done w/ it: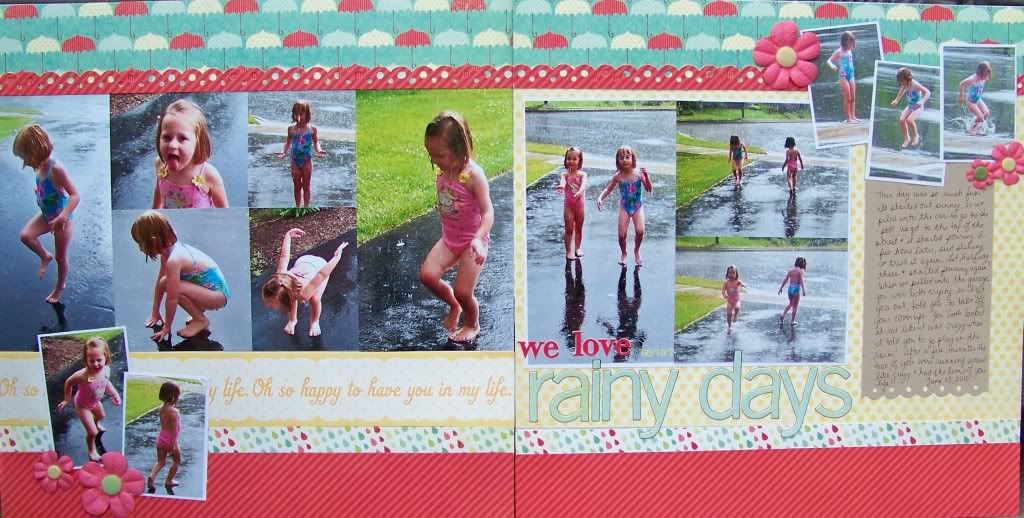 I just love these pictures & this sketch was perfect for it. It was a beautiful day in June & we all piled into the car to go to the pool. As soon as we got to the top of the street, it started to rain, so we turned around, w/ 2 disappointed lil girls, & came home. After the storm was over, the sun came out & was shining again. We got back into the car, & got out of the development & half way to the pool. Guess what? It started to pour again! With both girls now crying, when we got out of the car, I took their cover ups off & told them to "go". They looked at me strangely, but eventually they ran around like crazy people, & had the time of their lives! Jumping & splashing & running & just having so much fun!
I hope that you enjoyed these pics as much as I do.
Thanks for looking today & hope to see you soon.
------------------------------------------------------------------
P.S. Happy Birthday to my sweet sweet sister, Dawn! Happy Birthday, Seestor!!!