Oh happy day!  Yes, it is!  I was able to work with another fan-tabulous sketch
from Deb at Let's Get Peachy!  Love it love it love it!!  & I am sure that you will too!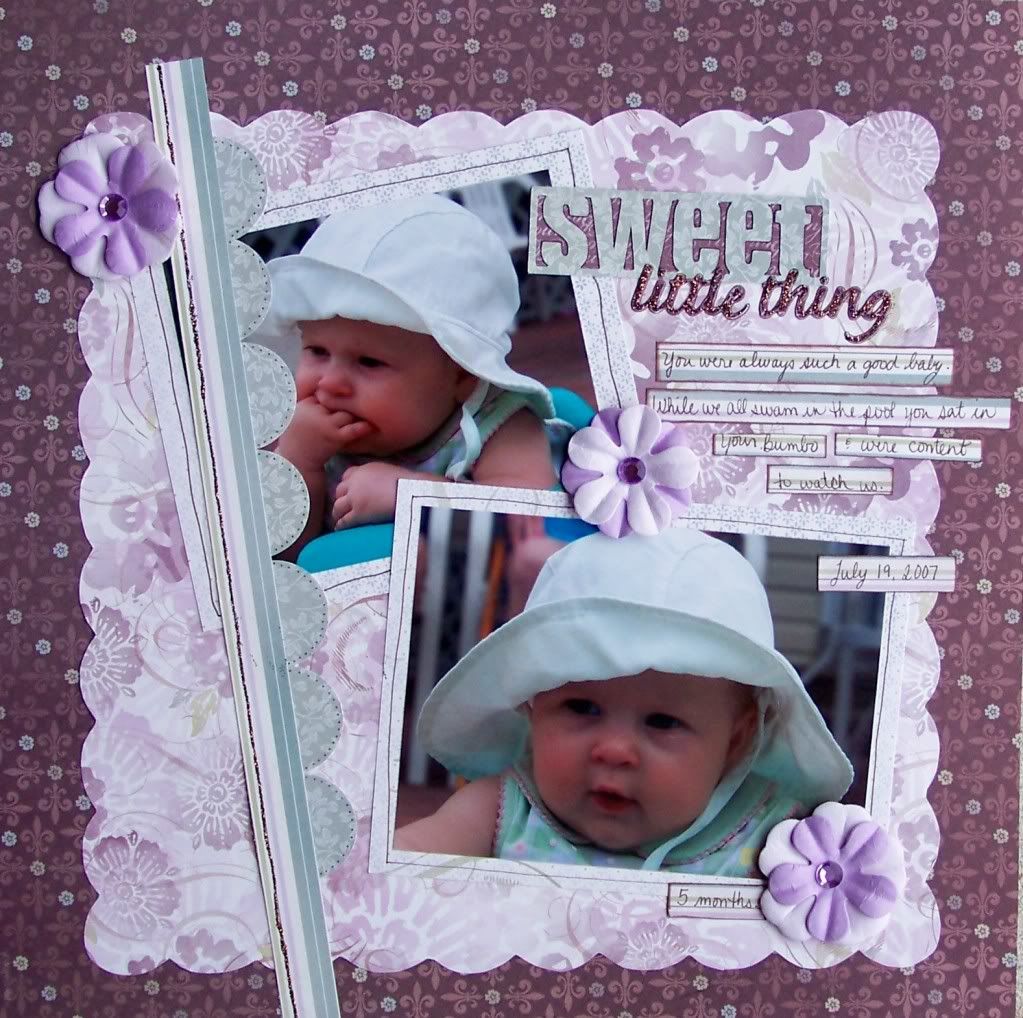 I am always hearing that I scrap my oldest daughter, & rarely my youngest....Well,
I do have 2 years more photos of her, but that's beside the point....When I saw
this sketch, I knew exactly what pictures to use.  This layout is about my youngest
daughter, who was 5 months old in these photos.  She was always such a happy baby,
& nothing really phased her.  Here, she is sitting in her bumbo, watching a bunch
of us swim.  She was so content to just sit & watch...such a cutie patootey!

The supplies that I used are:
Stamping up paper 2006
Graphically Speaking Cricut Cartridge
Creative Memories Circle punch
Color Box ink - brown
Cinnamon Stickles
Random: flowers & brads

Thank you for checking out my blog & what I did for Let's Get Peachy today!
I look forward to seeing you  back again soon!

Have a great day!!