Happy Monday! With Mondays, you should now know what comes with them.....of course! Another new
Nuts About Sketches
sketch & reveal. So, here is what I've created with this weeks sketch, using
Scraptacular'
s June kit supplies: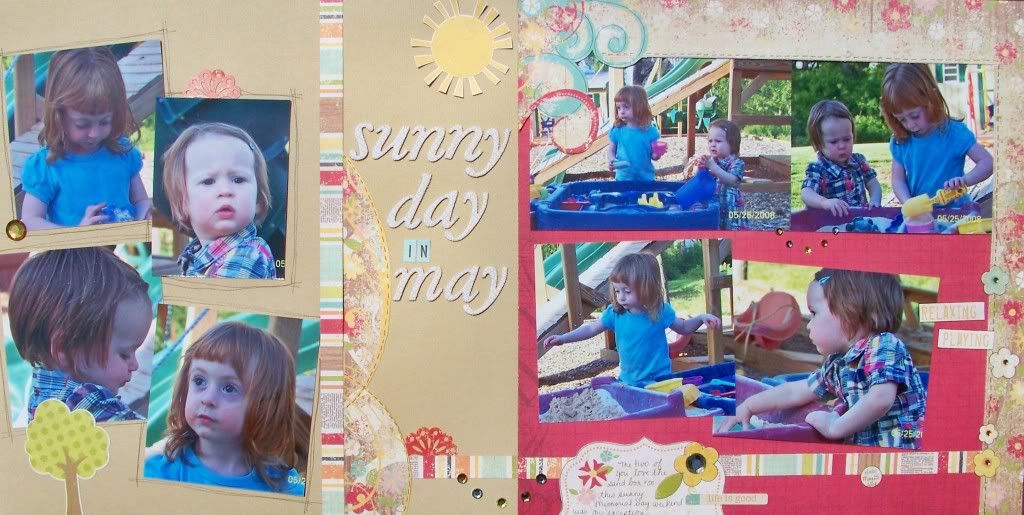 These pictures make me chuckle a little bit. I was just taking random pics because the day before we had gone to the Philadelphia Zoo, & of all things, lost our camera. I can't live w/o my camera, so we bought a new one immediately! This was the next day & I was just playing around with it & taking pictures left & right. Here the girls were enjoying the sand box & the weather was awesome!
Thanks for looking today. I hope that you enjoyed my creation.
Have a great day & see you soon.