Last week, Lisa posted a challenge in the Scraptacular forum, & boy was it a challenge for me! She wanted us to break out the Glimmer Mist, & use a die cut sheet as a template, & spray around it so the illusion of the die cut was left on the paper. As you may or may not know, I am SCARED of glimmer mist! It is just so far out of my comfort zone. But, she issued a challenge, & I chose to accept.

Instead of a die cut sheet, I cut a circle & used it as my template. I put it down & sprayed away (biting my nails all the while). Well, I did it! I faced my fears, & used the Glimmer Mist & here is what I came up with, using a sketch at the From Here 2 Scrapternity site, for a sketch challenge (yes, I combined challenges & killed 2 birds with 1 stone), however, this sketch was perfect for the glimmer mist challenge! This is what I came up with: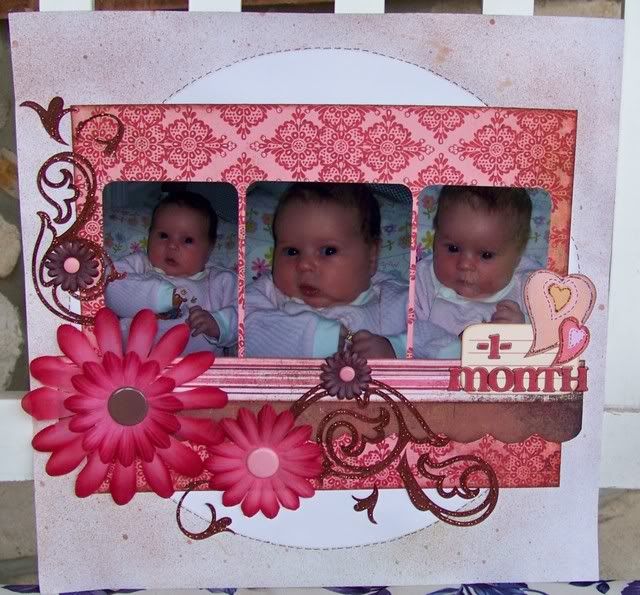 Thanks for looking & have a fabulous day!