Below please find what I posted over at The Everyday Scrapper today. And as an fyi, my Cuttlebug was purchased at the Crop Stop. Head on over there for some excellent goodies & tell them I sent you. (Use AnnelieseB on your order for a discount. See my sidebar blinkie).
---------------------------------------------------------------------------
Good Monday Morning to you! I hope you had a fabulous weekend!
Recently I was lucky enough to be able to purchase a Cuttlebug. I've always admired everyone's embossed projects, & wished that I could do the same. Since I didn't have an embossing machine, I was getting tips from people to wet my paper, use everyday household items to put on the paper, then stand on it, or put heavy books on it, & other crazy ideas like that. I would just laugh, but never tried any of those outlandish ideas. So, when the opportunity presented itself to finally get my Cuttlebug, I pounced. I only have a few folders, but boy is it fun & easy, & the embossed images just add that little extra touch.
I have been playing with my Cuttlebug like crazy & just seeing what I can do with it. Here are 2 cards that I embossed then I lightly sanded over top to let the images stand out just a little bit more.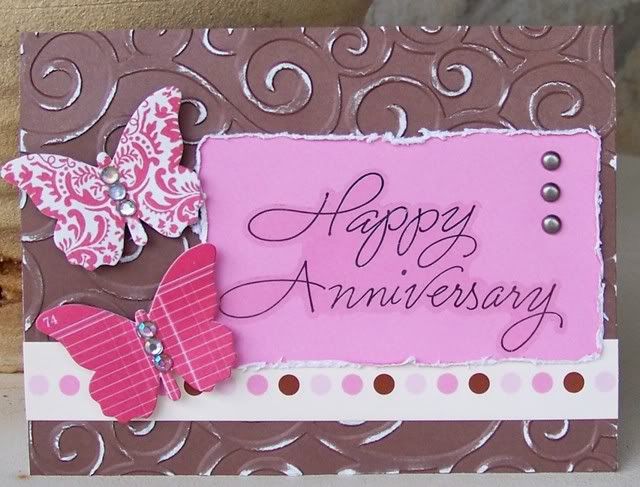 And, yes, below is a Mother's Day card. I haven't seen my mom yet, & will see her this weekend. I did not sand this one, just left it as is.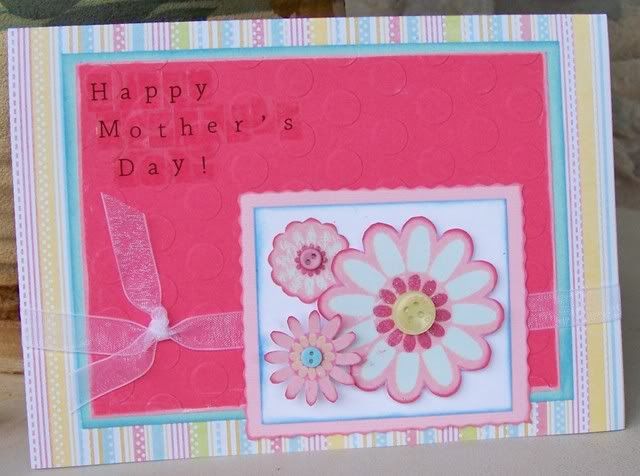 Do you have any kind of embossing tool? If so, what kind of things do you do with it? Do you make cards, images, put them on your layouts? Whatever you do with it, please head on over to the forum & share with us what you like to do.
Thanks for looking & have a great week!