Today I posted at the Crop Stop the weekly Ink & Stamp Spot in the forum & on the blog.

I recently learned a new technique & loved it so much that I have to share it with you. Someone (you know who you are, Lisa) suggested taking a die cut sheet & putting it on a piece of card stock & misting it to leave the illusion of the die. Now, this might not be new to you, but I am really afraid of Glimmer Mist, so this is outside the box for me. I didn't have any die cuts, so I just cut a large circle. I then misted it & left the impression of the circle on the paper. I also took some flourish stamps & stamped in the corner of my page. Of course I inked all the edges of my papers, to give it that finished look. To top it off, I added some accents with Liquid Pearls.

Here is my finished project: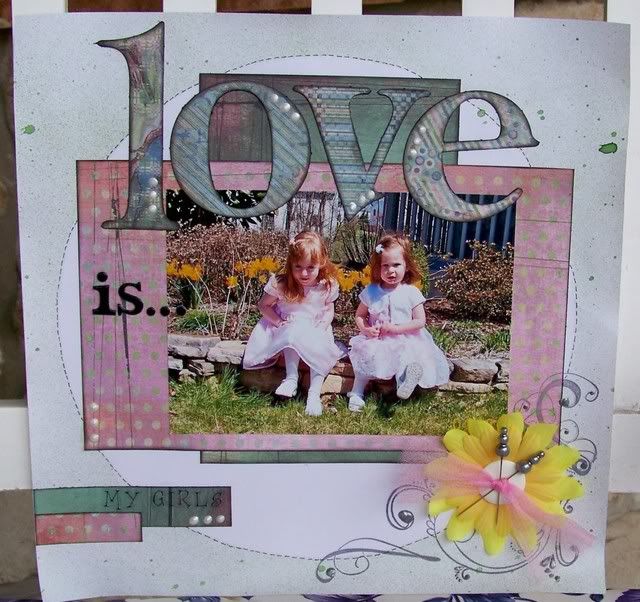 Do you use Glimmer Mist on your projects? If so, please share with us how you use it, or show us your projects that you've used them on. Give this scared girl some encouragement to use her Glimmer Mist a little more often.

You can find this project, & many other incredible tips, ideas, etc. in the forum here.

Thanks for looking!