I am back from vacation, & seems like am jumping back into life w/ both feet. My family & I went to the beach for a week. Had a fabulous time! Although hot, it was a lot of fun. The day we got home, I helped dh unload the car, unpack a few things, then 90 minutes later jumped in my car for a scrappy retreat. Yesterday I was totally playing catch up from the week. It was fun to be away, but I have to say, there is no place like home. ;o)
With that being said, here is the post for the Everyday Scrapper, yesterday:
-------------------------------------------------------------------------
Happy Monday!!!! It is a HOT one here, again, with the threat of some major thunder storms. I hope that everyone is staying cool & everyone is enjoying the summer!
Do you ever sew on your layouts, cards or projects. If you do, do you hand stitch or use a sewing machine. I love the look of sewing/stitching on layouts, & must admit, that in addition to sewing on my layouts, I "faux stitch" as well. I take my lil journaling pen, & draw my stitches!! Sometimes I just don't have the time, or don't feel like whipping out my sewing machine, or threading that needle.
Here are a few layouts that have hand stitching, & faux stitching. Can you tell the difference?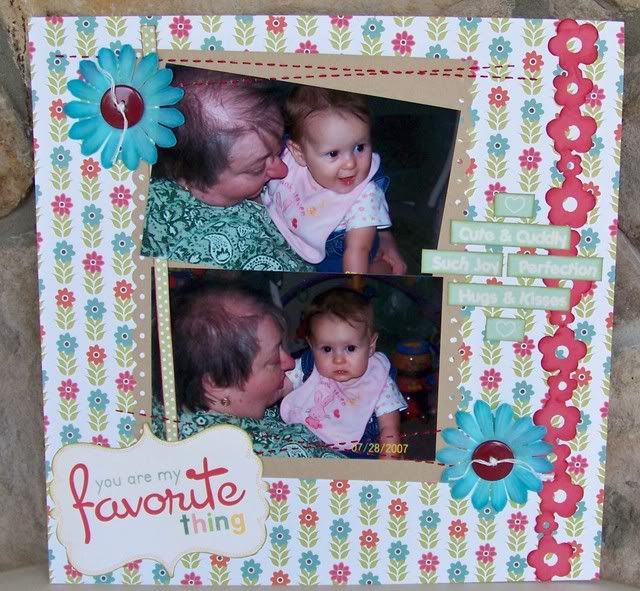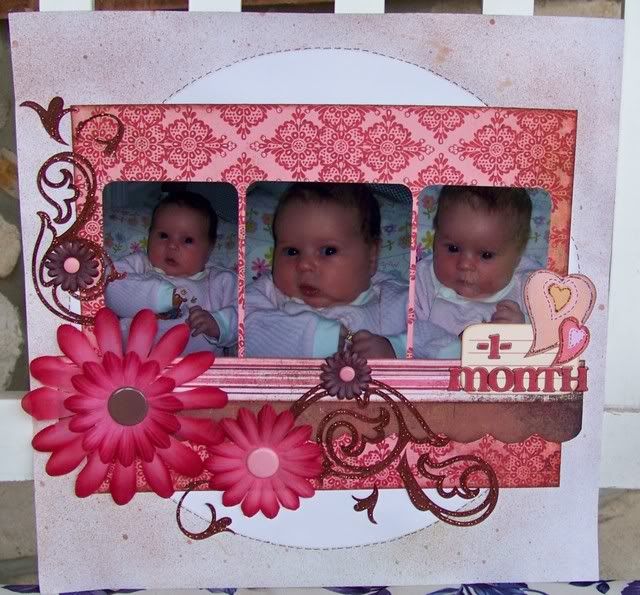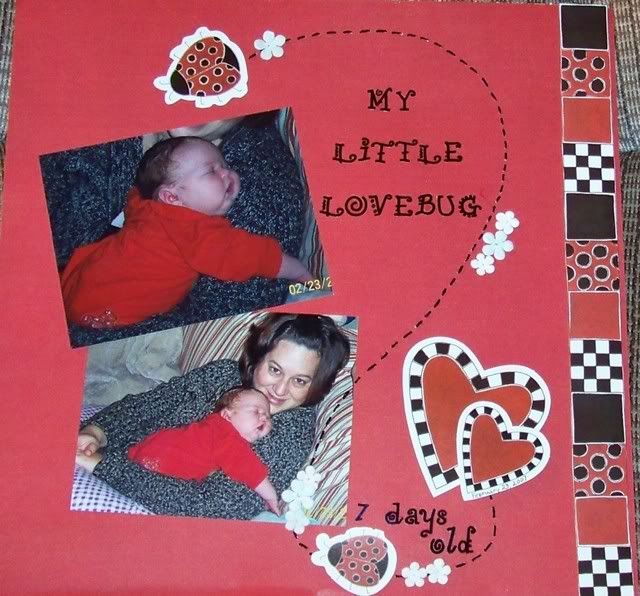 Could you tell? The 1st & 4th are "faux stitced", the 2nd, 3rd, & 5th are hand stitched.
Do you do any kind of stitching on your layouts, cards, or projects? If so, please share with us in the forum what you have done. Just click here to take you to the post.
Thanks for stopping by today!