Over at
Crop Stop
, I posted the weekly challenge. Please check out their
blog
& then post your creations on the
forum
.
The challenge is to make a mini book for someone special.
I did one for my daughters preschool teacher. It was announced last week that she was diagnosed with breast cancer. When I read the note, I stood there & cried, & I immediately thought, "What can I do for her?" I decided to use the journaling boxes on the back of a Fancy Pants 12x12 sheet. I cut them up, scanned the class picture & cropped each child & made individual small photos, added some bible verses & words of encouragement, & then embellished. I bound the pages with eyelets & a ring, added some ribbon, & had a small little book to give her.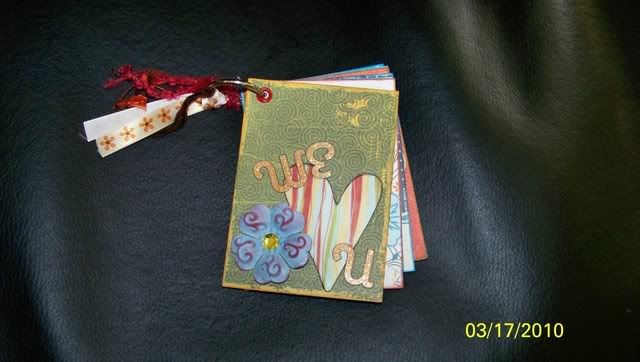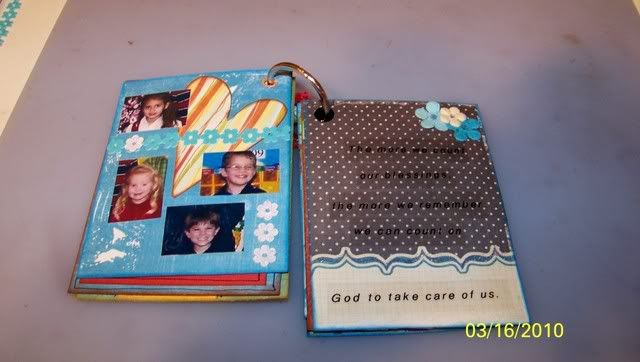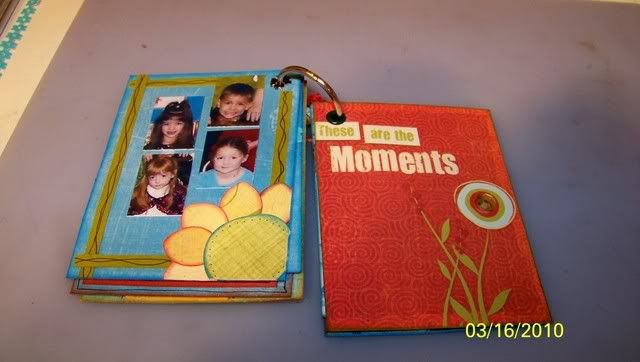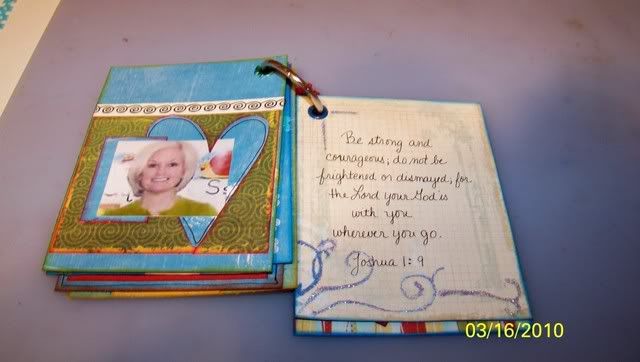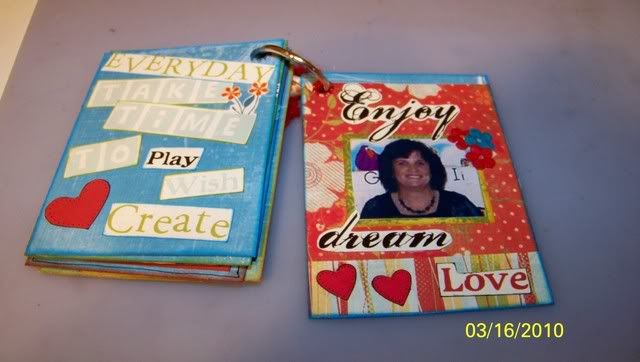 If you decide to create a mini album, please post over at the Crop Stop forum. I can't wait to see what you create!
(This project was originally created for an online crop at
From Here to Scrapternity
.)