(SEE BELOW FOR THE CROP STOP BLOG HOP RAK WINNER!)
Speaking of Crop Stop, there is a fabulous online crop going on over there right now. All about Hollywood. You really need to go check it out! I have posted, what else, but a sketch challenge. "Best Original Screen Play". As of now, no one has posted a thing for my challenge, comment or otherwise. So hurry on over, check out my challenge, & all the other wonderful challenges over there, & try to win some great RAKs. You have until 12am est March 20th to post.
Here is my take on my challenge: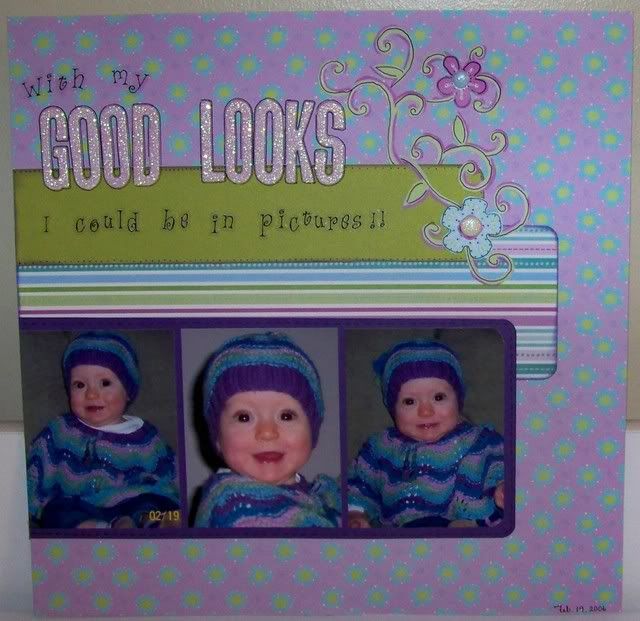 It is a picture of my oldest daughter, who was not quite a year here, (& is now almost 5)!! We were heading to a Reading Royals game, hence the purple, but I loved that outfit on her! & look how happy she is! Boy time flies! Now she is a little girl & heading off to Kindergarten in the fall! AAAaaaahhhh!
So, head on over to the Crop Stop for full details on the crop & check out all the other challenges. Hope to see you there!
P.S. If you want to check out the store, tell them that Anneliese sent you, & enter AnnelieseB as a coupon code & get 10% off your order of $30 or more! Happy shopping!