I just realized, I never posted my los for Nuts About Sketches the past two weeks! Where is my brain?! So, without further ado......
Week 83 - Nuts About Sketches - Paw-Paw's Boat
This is the first time that Emma went on Paw-Paw's boat with my mom & dad. You wouldn't know it from her face, but they said she really enjoyed it!
Week 84 - Nuts About Sketches - Wiggles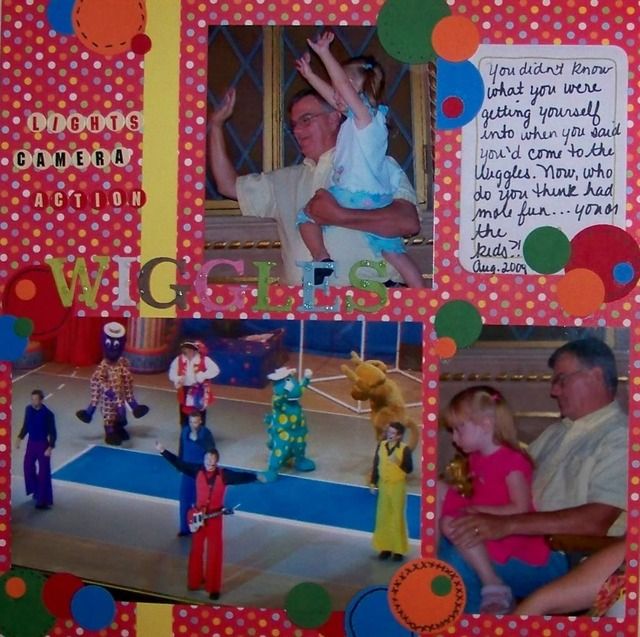 My youngest, Audra, LOVES the Wiggles. We watch them at least once a day, if not more. The cd of songs is in the car, & she pretends to be Jeff. So, when they came to Hershey, I couldn't resist. DH was away, so I called my parents to see if they wanted to tag along. My dad being newly retired, didn't think twice, & they came with. I don't think he even knew who the Wiggles were (I think he thought they would be big furry animals or something), but he seemed to have enjoyed himself!