And another challenge from the fabulous online crop over at
From Here to Scrapternity
, this past wekeend! This was a sketch challenge. & you know those are my favorite!!! Here is the sketch that we worked with:
And here is my lo: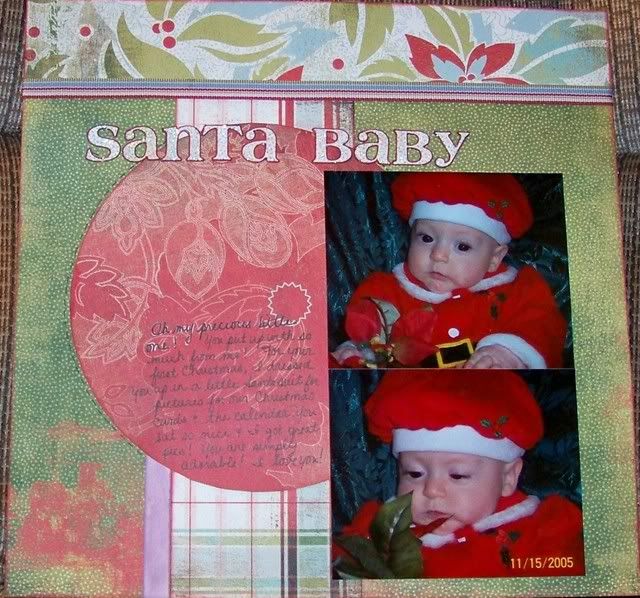 The challenge also called for it to have purple on it. Well, I finished my lo, & went to cross of that I completed it, & low & behold, there it was, "lay out must include the color purple." So, I grabbed a scrap, turned it over to the white side, inked it purple, & placed it on my lo! Can you find it? And just for giggles, I am going to keep it there too. I will always remember why that strip of purple is on my Christmas lo! :o)
This is Emma at about 7 months old. I had taken these pics for the Christmas cards that we send out. She was so stinkin cute in that Santa suit!