This was an ad challenge for
Scraptacular
. We had to create a lo inspired by this ad:
I flipped it, & used it as a sketch, & came up with this: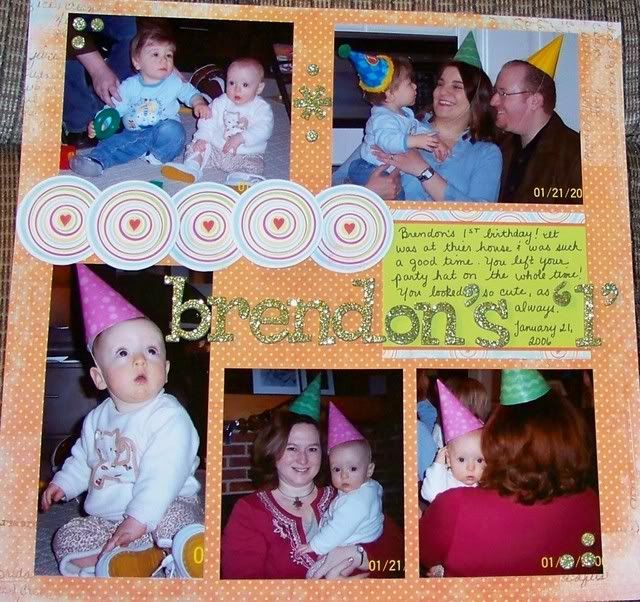 My oldest friend, Angela, her son turned 1 a few months before Emma did. These are pics of his party. Angela, Brendon, & her dh Larry, are in the upper right hand corner. The other baby, is Emma. lol. Emma & Brendon are still great friends. We don't see them as often as we like, but when they do see each other, they play like they just saw each other yesterday. Just like Angela & I!!!