Lots & lots of los! I was a busy gal this past weekend. This was another challenge at From Here to Scrapternity. It was another scraplift challenge. As you can tell, I really like them! Sometimes I stray & make them my own, sometimes I keep them very similar. This one was a great lo, so didn't need to change much. However, I have girls, not boys, so this is the girl version:
Here is Nichole's beautiful lo:
And then here is mine: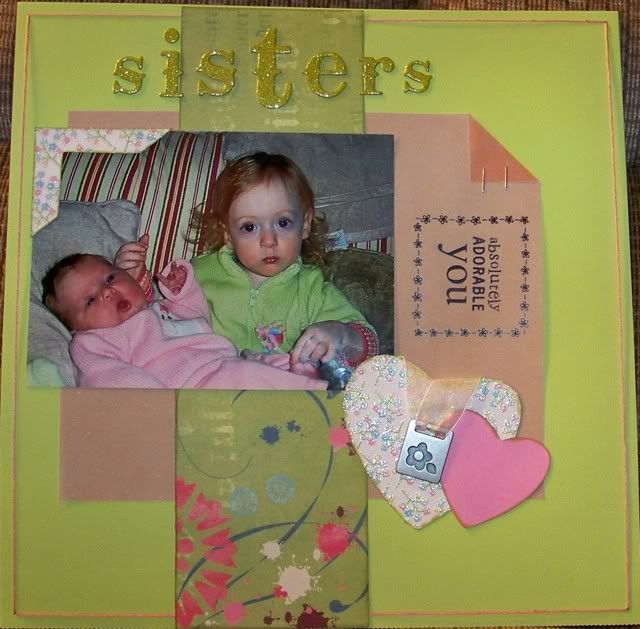 I have always loved this pic! It is still framed on top of our entertainment center. Audra is just a few days old, & Emma was so into her. She was picking at her hair, her ears, her lil fingers, but she loved her toes. ....So, when I saw Nichole's lo, it was a no brainer what photo to use. I was a little lazy when it came to the stitching though. I only did 4 12x12 stitches!!