This was 2 separate challenges, on 2 separate sites. However, I did them the same so I could use as a double page lo. These are definately not my best work, however, it works for the pics that I used. I totally went back to basics on this one. Just paper, stickers, buttons, & doodling. I guess for nostalgia I should've pulled out the elmer's, huh? Anyway....
This one was done for
Scraptacular's
sketch challenge:
And this one was done for
From Here to Scrapternity
's Song Challenge: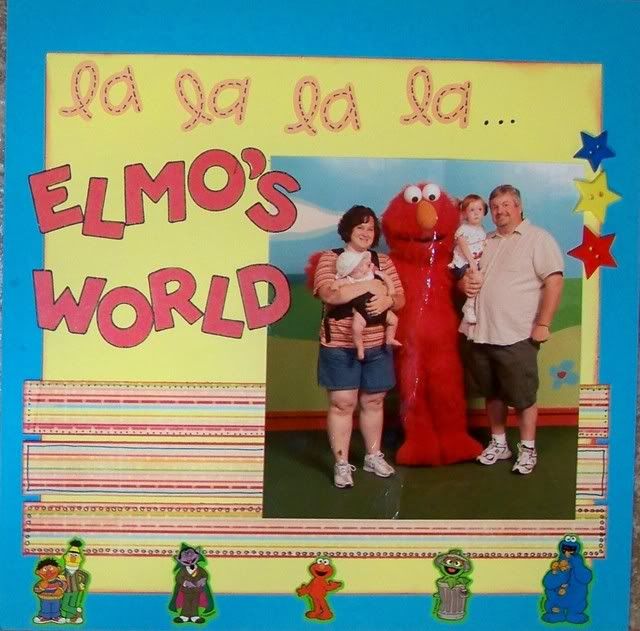 As the lo states, this was when we went to Sesame Place in 2007. Emma was 2, & Audra was 5 months old. I have a lot of pics of the day to scrap still, so don't be surprised if you see more los of this subject in the future.