Happy Monday morning!! Today I present to you my take on Shawn's fabulous Nuts About Sketches sketch #157: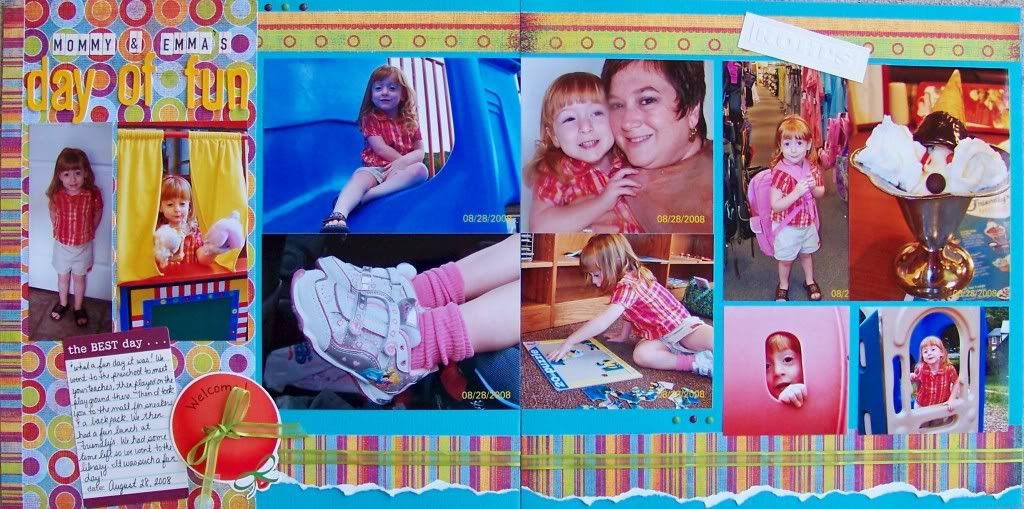 This was a fun day for Emma & I, hence the title being "Mommy & Emma's Day of Fun". We went to her preschool for the first time to meet with her teacher. It was a week or so before school started for her (3 year old class), so I decided to make a day of it. We had gone to the school to meet the teacher, then stayed & played on the playground a bit. Afterwards we went shopping for sneakers & a backpack. Since it was a busy day, we got hungry so we went to Friendly's for lunch. And if that wasn't enough, we ended the day at the library. It was a fun day, she was a trooper through it all!
Thanks for looking today! I hope you enjoyed my layout, & if you haven't done so already, please stop by
NAS
to say hello & check out the other ladies great work, & Shawn's amazing sketches.
Have a great day!