Good morning!
I am going to continue sharing with you my creations from the
From Here 2 Scrapternity
crop, I hope that you enjoy them.
This one was created for the "Power of 5" challenge. I had pick 5 scrappy items from a list, then use 5 different items of my pick. I used: 5 different paper, 5 different flowers, 5 different brads, 5 different pictures, & 5 different colors. And came up with this: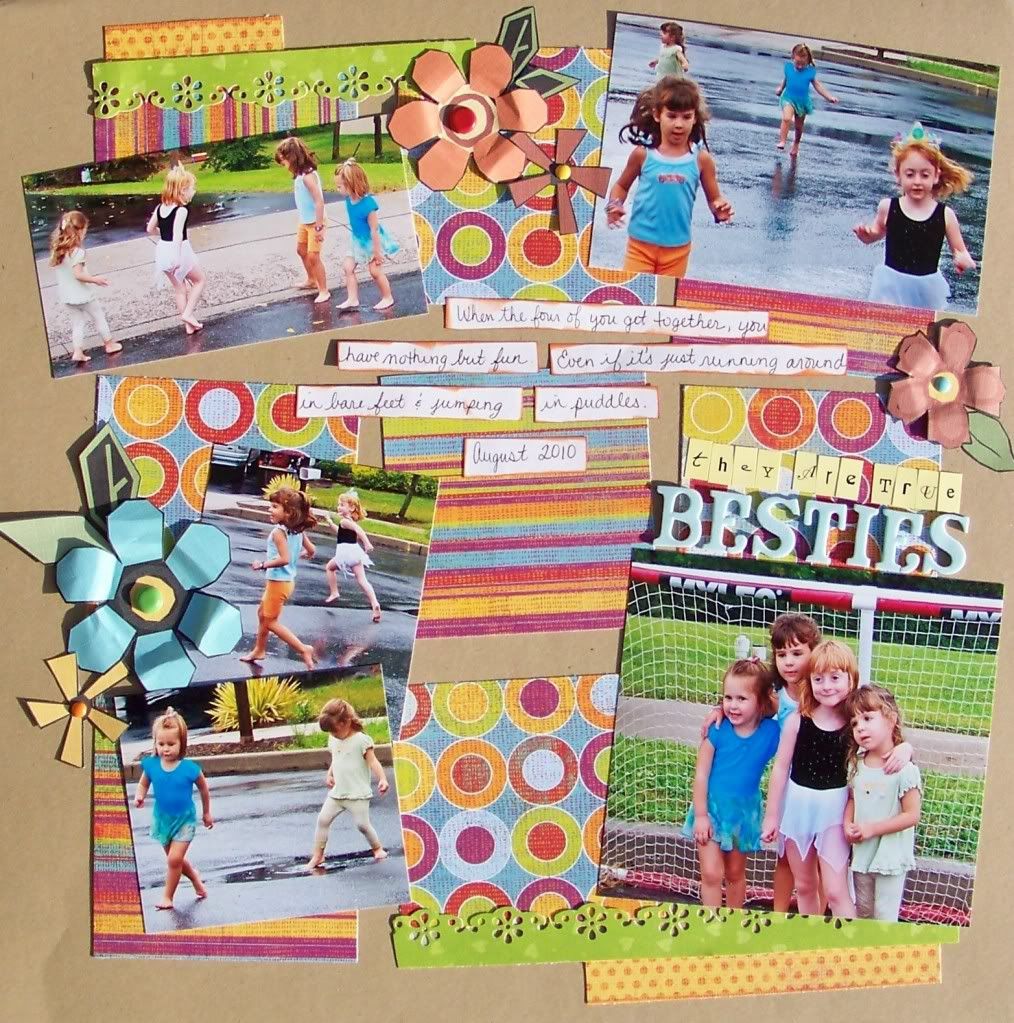 The picture is of Emma & Audra & their friends Paige & Abigail. They were over to play, & when it was time to leave, they all took off running in the cul-de-sac, in their bare feet & jumping in puddles. They were having a ball!!
-------------------------------------------------------------
This lo was created for a "cake" challenge. A picture of a beautiful cake was posted & we needed to use it as inspiration. I used the colors from the cake. After I started this lo, it kinda took on a life of its own! Not sure if I like it, but I like what it is about: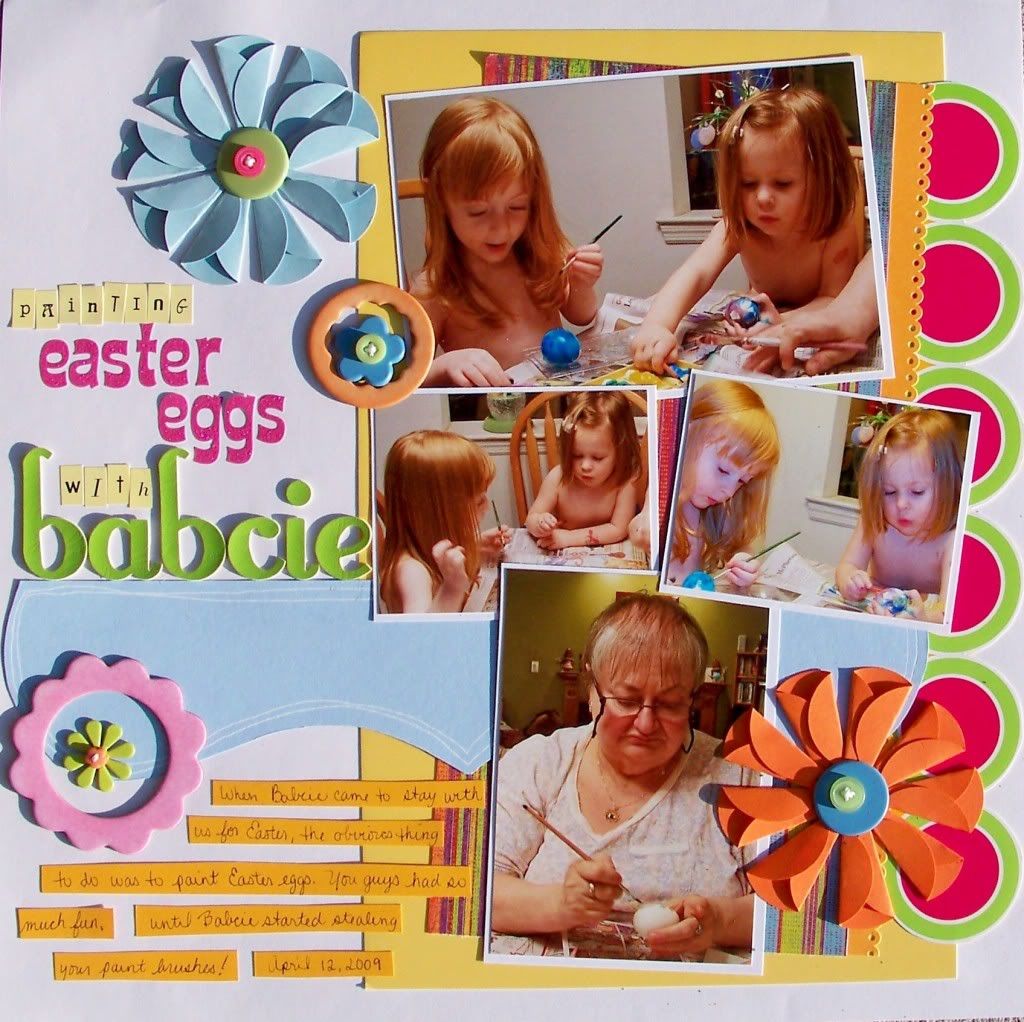 It is about when my MIL came to stay with us for Easter weekend, & of course we just had to paint eggs.
------------------------------------------------------------------------------------
This lo was created for the "goodie bag" challenge. We had to pick items that we would want in our goodie bags, & then the next day they posted what the "goodies" represented. My items turned into: circles, inking, chipboard, handwritten journaling, stickers, bling, & glitter. Here is what I did w/ my goodies: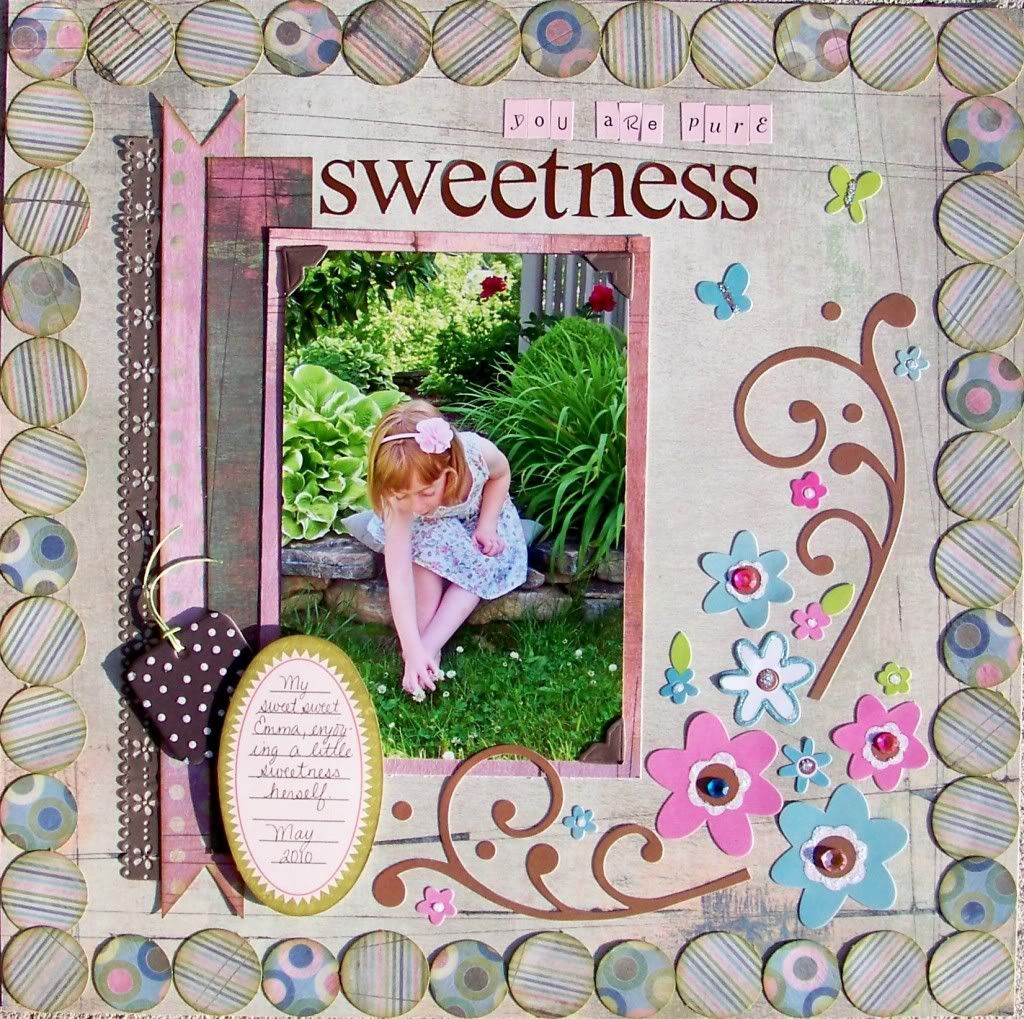 This picture is of Emma after her preschool "graduation". I wanted to get some pics of her, & she was being super cute & I just started taking pictures randomly. This one turned out nice.
There you have my creations for today. I hope that you enjoyed them & I also hope that you stop back tomorrow for some more layouts.
Enjoy your day!