If you didn't know, there is an online crop going on right now at
From Here 2 Scrapternity
to celebrate their 5th birthday! It ends tonight, but you still have until 11:59pm pst to upload your challenges. There are 10 fantastic challenges, & I have said this before, but the talent, & the ladies there, are out of this world! It is certainly a great place to hang out!
Since I did complete all of the challenges this time, I am going to share with you what I've created in bits & pieces. I will start off w/ the challenge that I posted. My challenge, since it is a Birthday Bash party, was to make 3 different cards. They could be any subject, but you had to do a minimum of 3, & they all had to be different. Here is what I posted as my examples: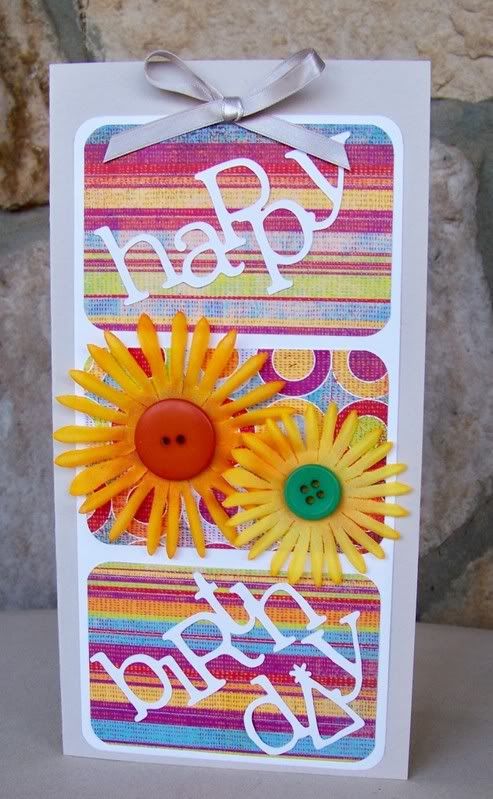 And since I am posting cards, there was a recipe challenge that could be either a card or layout, & I opted to go w/ the card:
Thanks for looking today. I will be posting my other creations this week, I hope that you stop by & check them out.
Have a great day & see you soon!