Hello there! How are you this fine Monday in August. August! Holy smokes, where has this summer gone??
Thanks to Shawn, I was able to create another fun layout using one of her sketches for Nuts About Sketches. Here is what I came up with: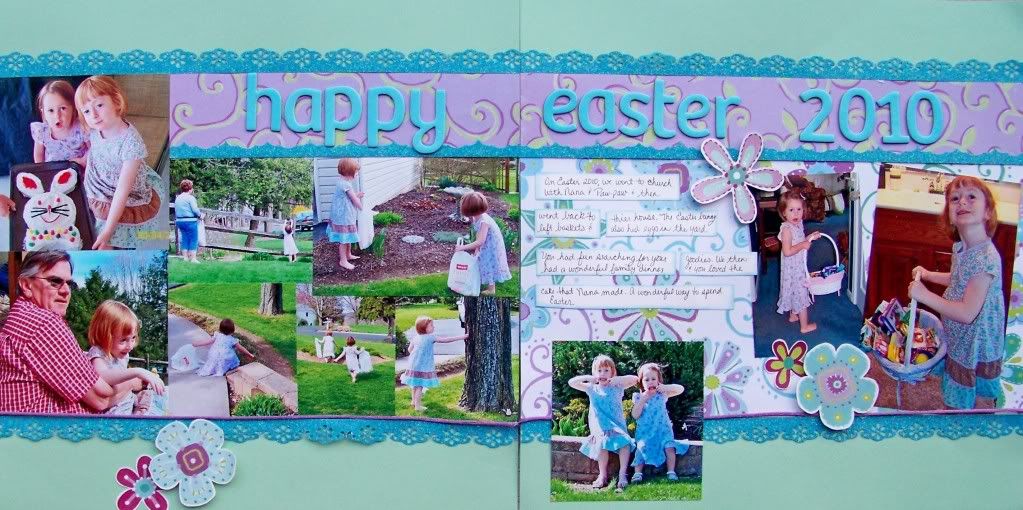 These are fun pictures of Easter 2010. We had gone to church with my parents, then went back to their house for an egg hunt, & a wonderful, traditional, Easter ham dinner. Fun fun fun.
Thanks for looking, hope to see you back soon.