Welcome to the
Scraptacular
Valentine's Day Blog Hop!! I am so glad you are hopping with us, the Design Team, on this very "LOVE"ly day!
I am your 6th stop on the hop, but make sure that you follow the hop all the way through. If you got here in the middle, please make sure to start at
Scraptacular's blog
so that you do not miss a single thing!! There is so much to see, and maybe a prize or two along the way. You have until the end of the week to hop to each of our blogs and come play along with us for a chance to win the GRAND prize below!
The blog hop is full of inspiration and some of it based on this beautiful February
Scraptacular
Sketch created by
Liz Chidester
.....

This is my creation using the lovely sketch & the supplies from the fabulous February kit.



Here is your hopping order:

Scraptacular Blog
Lisa
Liz
Julie
Ilene
Anneliese <=====you are here
Tiffany
Beth
Amy

After you have visited all of the blogs, & left everyone a comment, be sure to finish on the message board for a chance to win the BEAUTIFUL February kit! Just look at it...


However, you can still purchase one in the store or online
here
, and use it to scrap all of your lovely photos from this month.
AND if you play along with us, there is a bonus drawing for ANOTHER February kit! Who doesn't love TWO chances to win??
Before you leave, I would like to show you a few other of my creations using the wonderful February kit.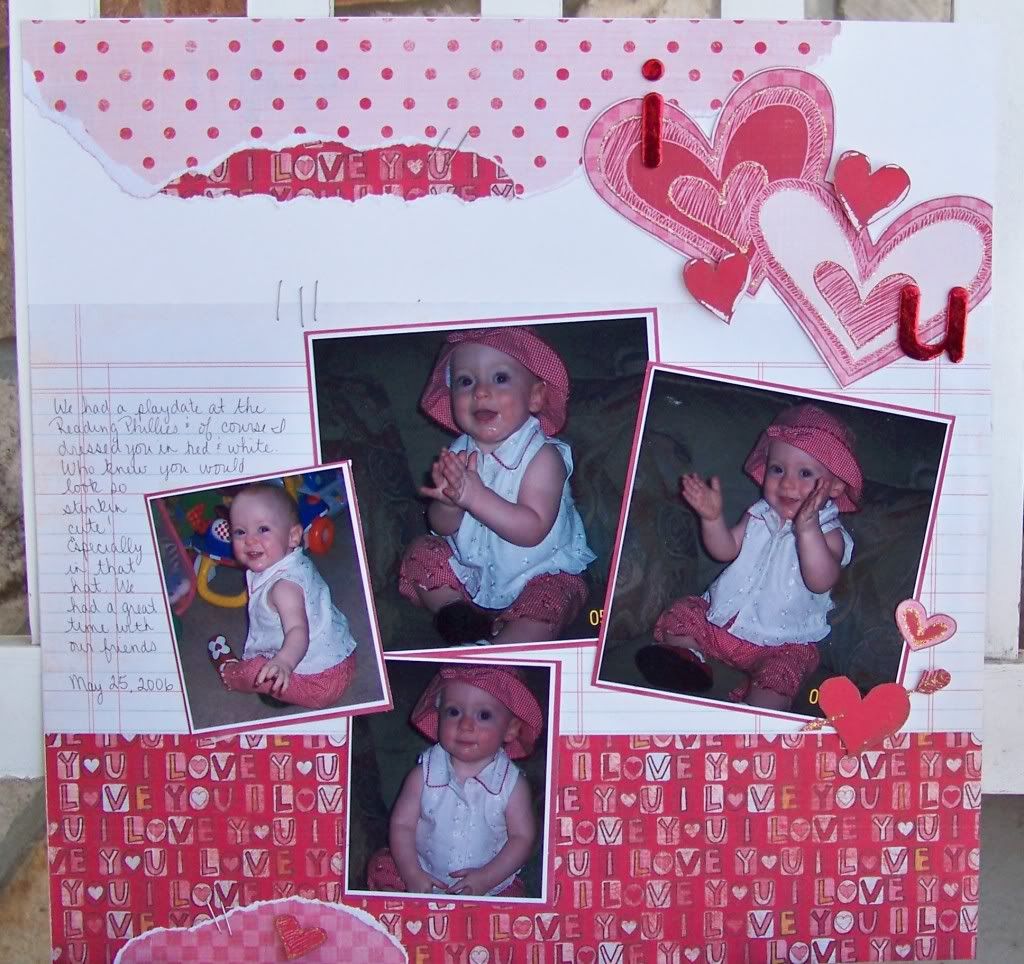 This fun little project was so easy & fun to make. I got the frames in the dollar bin at Target. I used my Cricut to cut out many different hearts using the scraps from the kit. I used 4 hearts to create each 3D heart for the picture. I folded them in half & glued them all together, adhered them to the paper, put back in the frame, & voila! Simple & easy heart picture.
And there is just one more thing that I would like to share with you before you get hopping along. I created these Valentine's for my daughters class. I took a picture of her standing outside with her hand up and then uploaded the picture to Photobucket & edited it using the "stickers" & "text" features. I then had them printed at Target. When I got them home, I punched holes with my crop-a-dile & inserted lollipops, & it looks like Audra is handing her friends the treat.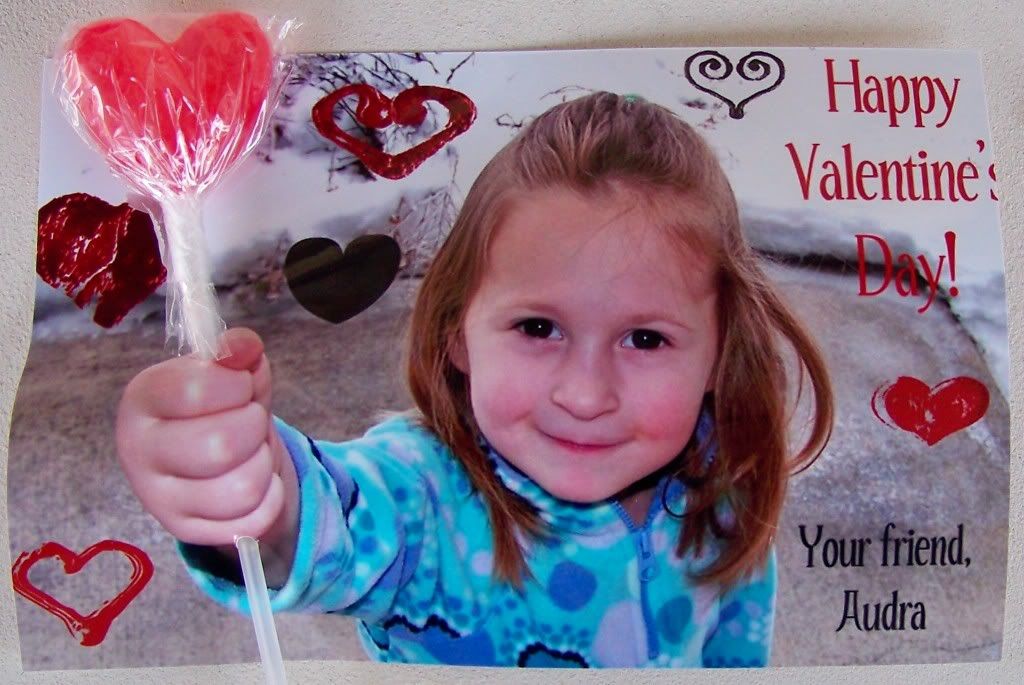 What do you think??
If you leave me a comment & follow my blog, you will be entered to win a small RAK, by random draw, from me! I hope to see many of your beautiful designs with the sketch, & see you on the message board!
Here is your next stop.
Tiffany
is anxiously awaiting you!
Thank you so much for stopping by! I hope you come back to visit again real soon!
(p.s. Be sure to check out the online crop this weekend at
From Here to Scrapternity
. A non-store, friendly site, with lots of fun & games. See the blinkie in the upper corner of my blog for details.)