Last Friday, February 4th, was
Coffee-Mate
's Free Flavor Party. They had a big event nation wide, to celebrate
Coffee-Mate
products, & their Cafe Collection. They were giving away coupons worth free bottles of creamer, & they asked people to host parties feature their products. I was one of the lucky people selected to host a party (I would hope so, I am addicted & use most of their 25 flavors on a daily basis!)!
Coffee-Mate
was kind enough to send me coupons to use to get the creamer, they also sent individual powder creamer, & individual Nescafe coffee, napkins, cups, & a few very fun games!
I had invited some friends & family to join in on the fun. Although Tony thought I was crazy for putting so much effort into using the creamers in different recipes (yes, it can be use for other things besides just creamer in coffee), he was amazed at how much fun everyone had.
With different creamers & the nescafe coffee that they sent me, I made Mocha Shortbread, tiramisu, & Vanilla-Carmel cheesecake, not to mention the hot drinks & frozen drinks I made (like PBJ hot chocolate, & a concoction that we used with vanilla ice cream, ice, italian sweet cream creamer, & some alcohol....yumm-o!).
Every had such a good time, talking & hanging, & trying out the different items, that we never got to play the games that they sent, but good conversation & good friends, it was well worth the effort to have the party!
Here are just a few of the pictures from the party: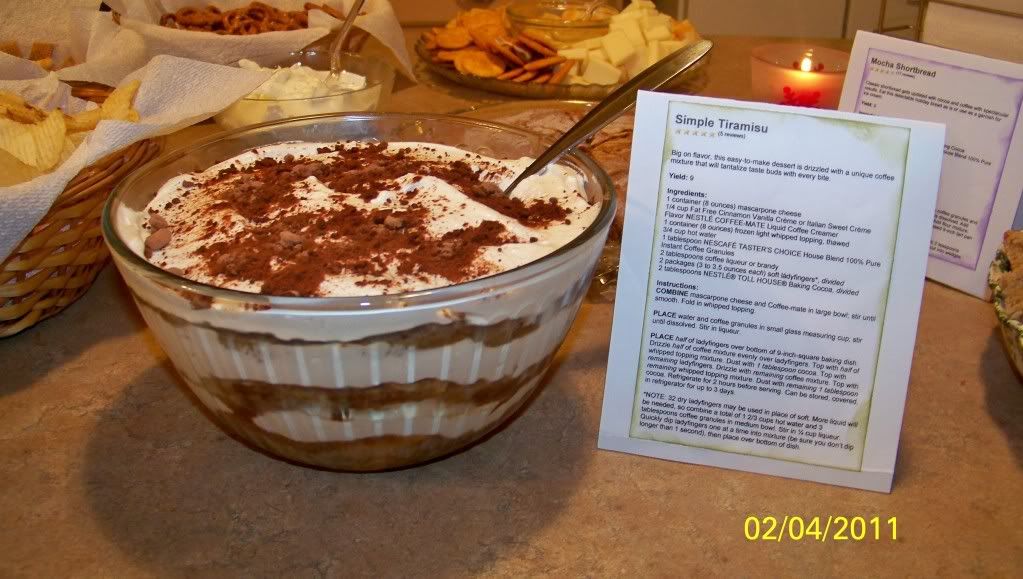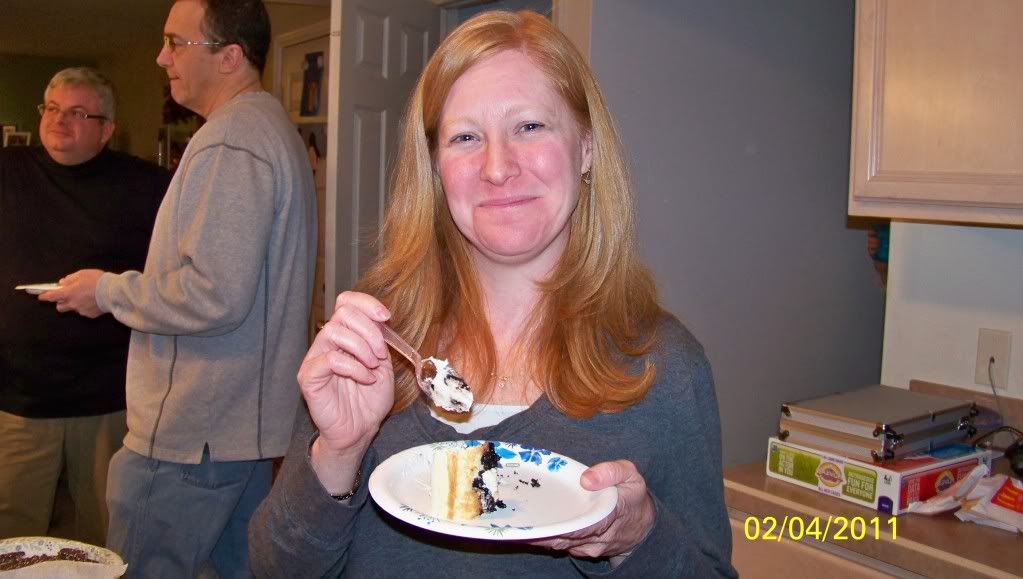 I hope that you were able to score some coupons on Free Flavor Friday. You may still be able to if you head over to facebook & "like"
Coffee-Mate
& get some. If not, sit tight, they often have coupons & special offers. Also, check out all the great recipes that you can use coffee-mate in on their
website
(you may be able to get a few coupons there also).
Thanks for stopping by today. I know this post wasn't about crafting, but it was about a great time & some more of my fave things.
Coffee-mate
, food, & friends!