Good morning!
Another wonderful sketch was posted today at
Nuts About Sketches
. As always, it was fun to work with. Here is my latest & greatest: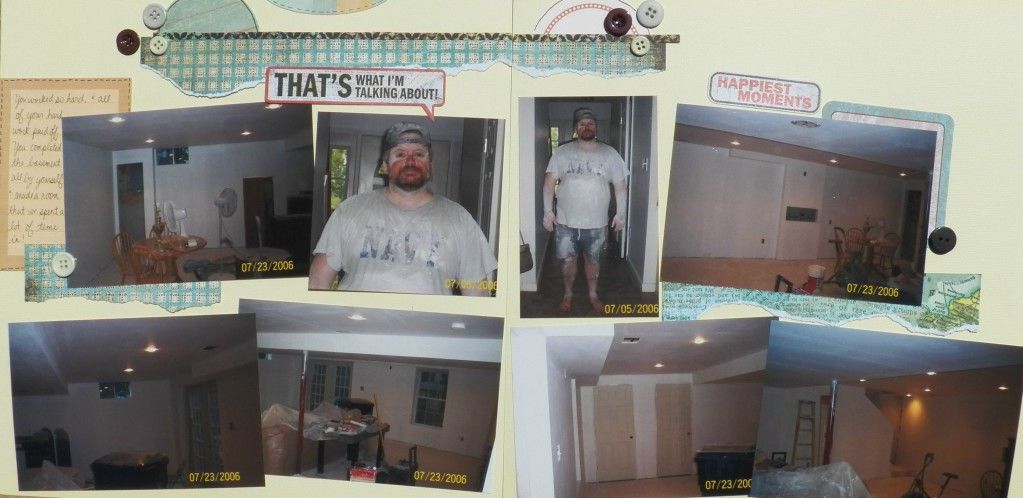 These pictures are of our old house in PA. Tony had decided that he wanted to finish the basement, & wanted to do it all by himself. It took him a LONG time to do it, but he did! When we found out we were pregnant with Audra, he wanted to get it done before she was born, so he worked every free moment that he had on that basement. When he finished with the drywall, he came up from the basement looking like this! However, that is the place that we spent the most time as a family. Playing, hanging out, watching movies....All of his hard work paid off, & it was money (& time) well spent. He was so proud of himself too!!
Thanks for stopping.
I hope to see you back soon.