Today is my second reveal for the
Nuts About Sketches
DT. I am so thrilled to be back on Shawn's DT. She does the best sketches, for great inspiration. You are going to see quite a few layouts in the weeks to come of Tony & my cruise in 2011. I came across of stack of pictures that I totally forgot about, so why not scrap them & put them in a special 10 year anniversary album. So with the
NAS
sketch #230 I came created this lo: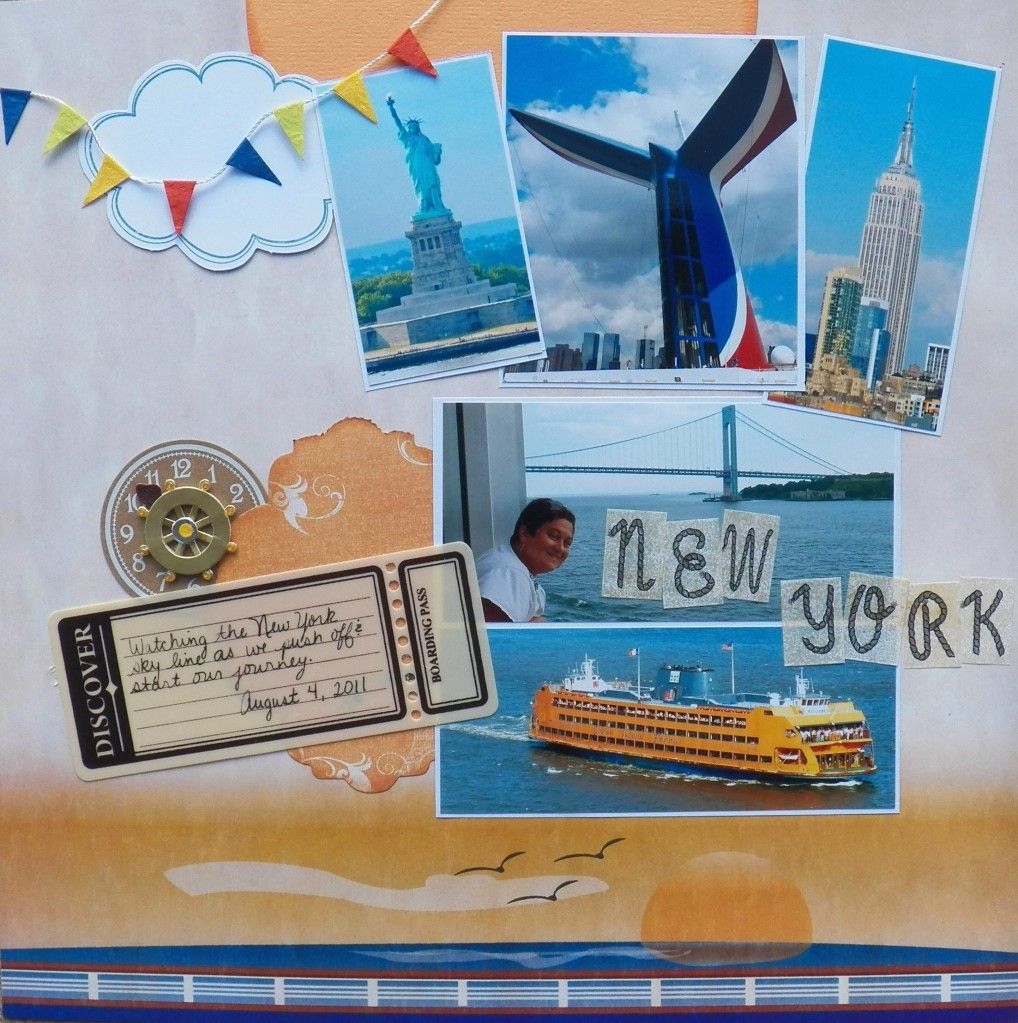 This is of what we saw when we were leaving the port in NYC. Even though we had been to NY many many many times, Tony still took soooo many pictures. This is only a few of them....he took a gazillion more & I narrowed it down to the best ones. He was a little excited to get away just him & I, I guess. ;o)
As far as supplies that I used, honesly, most of them are from the paper that came with the album that I bought on board the ship. lol.
Thanks for looking.
Have a fabulous day!