Yesterday I posted my weekly Funday Monday post on The Everyday Scrapper, & here is what I posted.
I recently hooked, & reeled in, a good friend to the scrapbooking world (you know who you are…). Now granted, she is an avid crafter to begin with. She makes jewelry, paints, makes cards, but she never scrapbooked before. I took her with me to a page design class, & also to a crop, & well, let's just say that I have created a monster! One of the first pages that she did, she did like a pro! She did a "corset" effect on her layout. I have seen this done before, but never tried it myself. (her page is gorgeous, btw!!). She inspired me to give it a whirl, & I created this layout, for the From Here 2 Scrapternity design team call: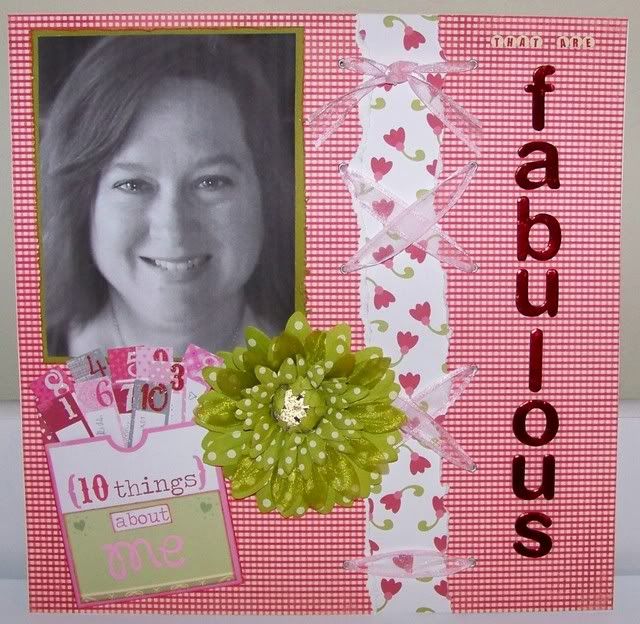 Have you ever done a corset, or similar look, on one of your pages or projects? If so, please share with us in the forum your creations. We love to oohh & aahh over everyone's work.
Thanks for looking! Have a fabulous week!