I am so far behind on my blogging!  It always seems this time of year just whizzes on by, & I am left standing back in February!  But, we are in May, school is winding down, Easter is past us, many of the birthdays that we celebrate have been celebrated, & we are coming into the summer months.   So, let's see if I can keep up w/ my posts moving forward.  To start me back on the right track, here is a post that I did last Monday on The Everyday Scrapper:
For some reason, Mother's day totally snuck up on me!  We have been so busy, that I kind of forgot.  Ooops.  So, we scrambled on Saturday for a last minute gift.  We went to Lowes for something else, so while there, I got a white pot, & a marigold, which is my mother-in-laws favorite plant.  I didn't have much time, but wanted to spruce it up a little.  So, I pulled the tag out of the pot & decided that I would alter it!  Quick thinking, right?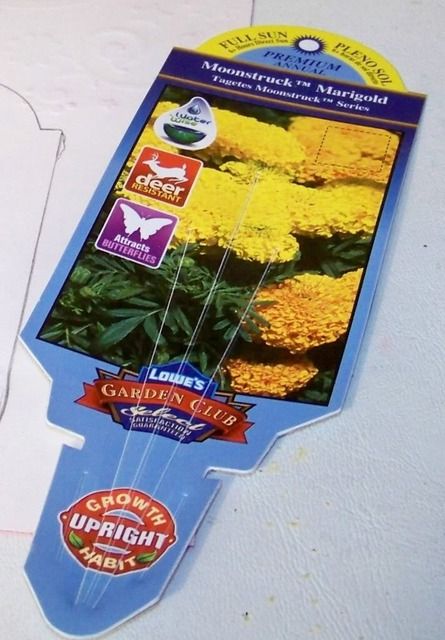 I covered it with patterned paper, front & back, & added a cute metal butterfly embellishment.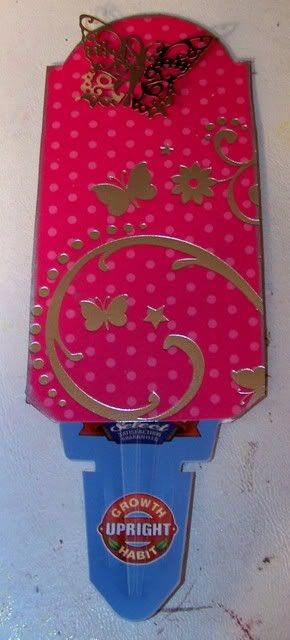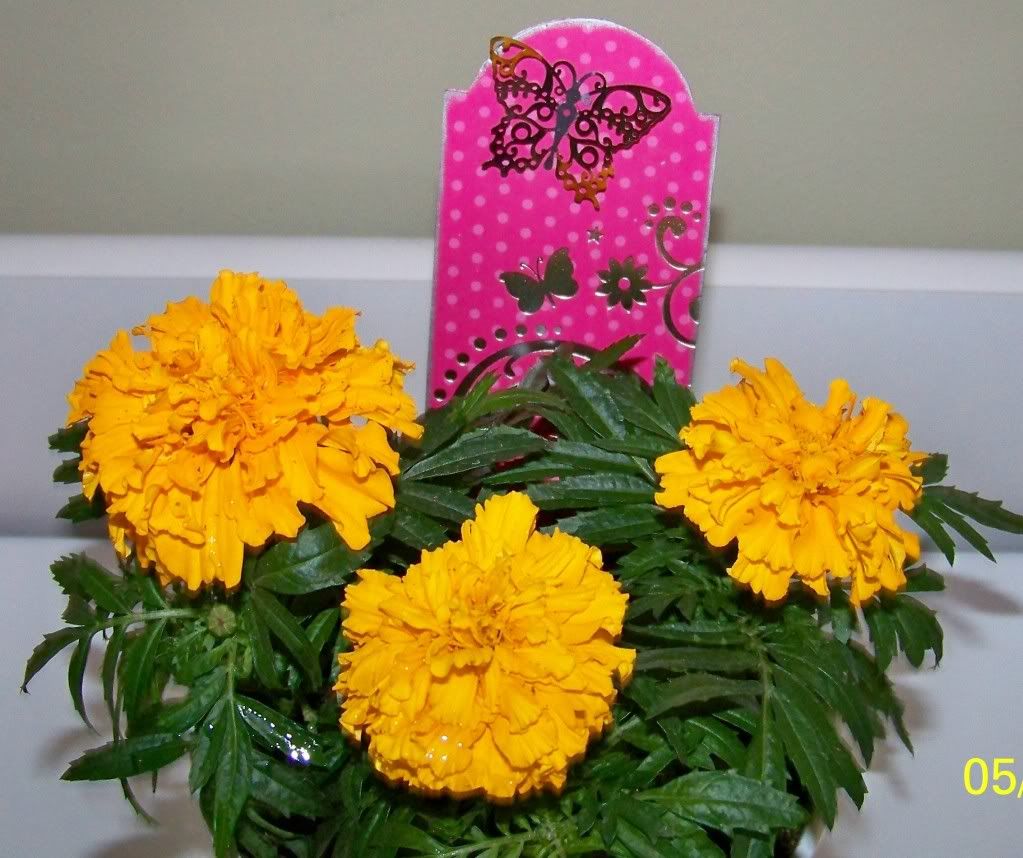 For my final touch, I added a matching ribbon, & glue dotted it where I wanted it to lay.  The final product looked like this: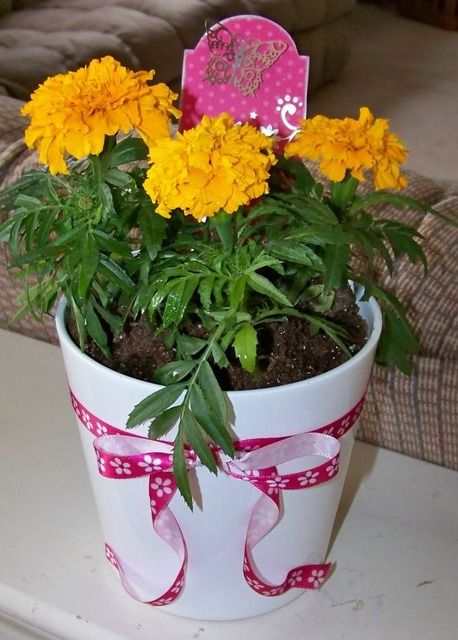 I hope that everyone had a wonderful weekend, & that you  have a beautiful week!
Thanks for looking!