Oh my gosh! Oh my gosh! Oh my gosh!!!
It was announced today at
Sketchabilites
that I am a member of the design team! I am beyond thrilled!
These DTs are exactly what I needed to light a fire under me to get my mojo back.
Here is the layout that I created to submit for the DT: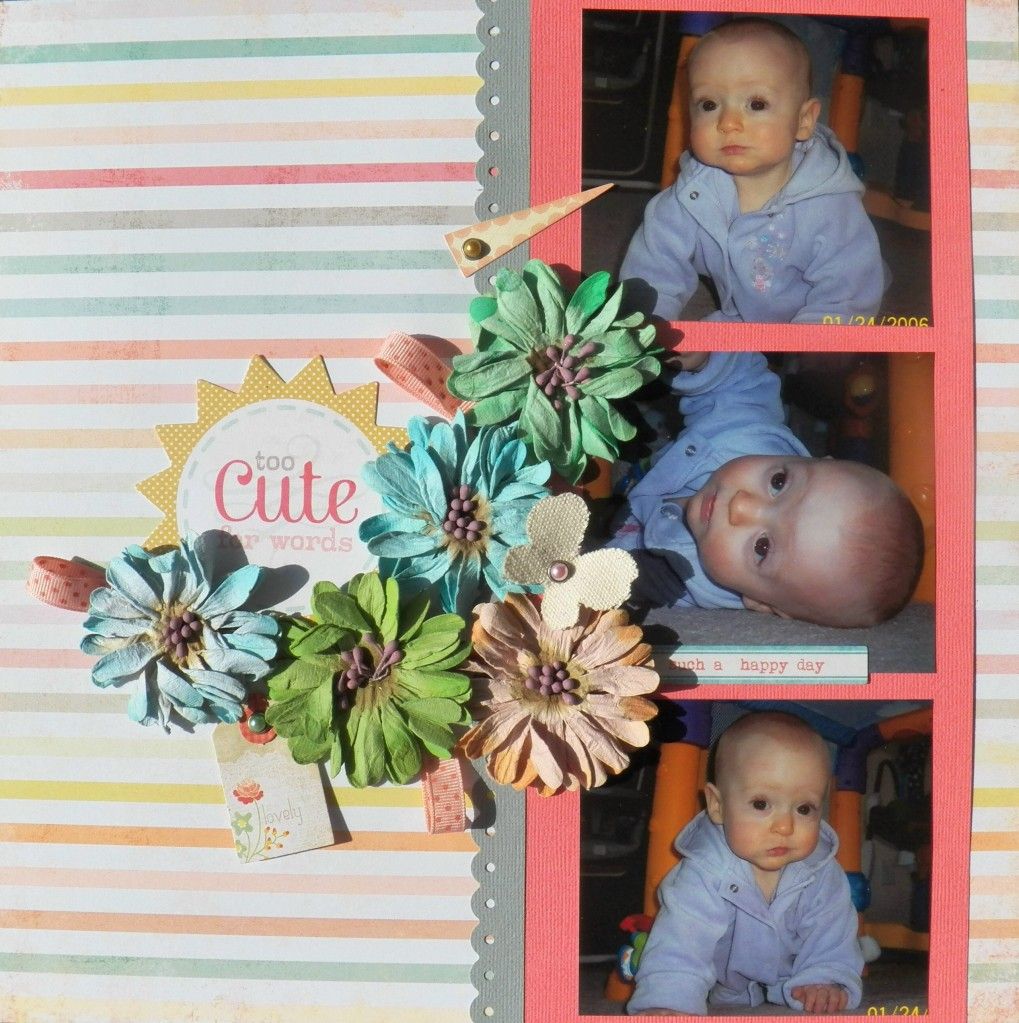 It is of Emma (again) at 9 months old, just crawling around & being Emma. Look at that bald head! Now she is 7 & has a million freckles & "monster feet". I guess another reason why I am scrapping from "the beginning" is so that I can remember what they were like when they were so small. I love scrapbooking!
So, yes, another DT! I am just so excited! So, with that being said, my blog should definately be active in the weeks to come!
See you soon!
xoxo