Wow! I really feel like my mojo has returned. The other day we had no plans, so I holed up in my scrap room, & started doing some challenges. I am on the DT at
From Here 2 Scrapternity
, so I thought I would give the challenges a go there. I haven't done them in quite some time, & I thought it was about time! So, for the sketch challenge I came up with this layout:
This layout is of Emma when she was 7 months old. She would be in her walker & just hang with me in the kitchen while I was making dinner.
And this next layout was created for the color challenge: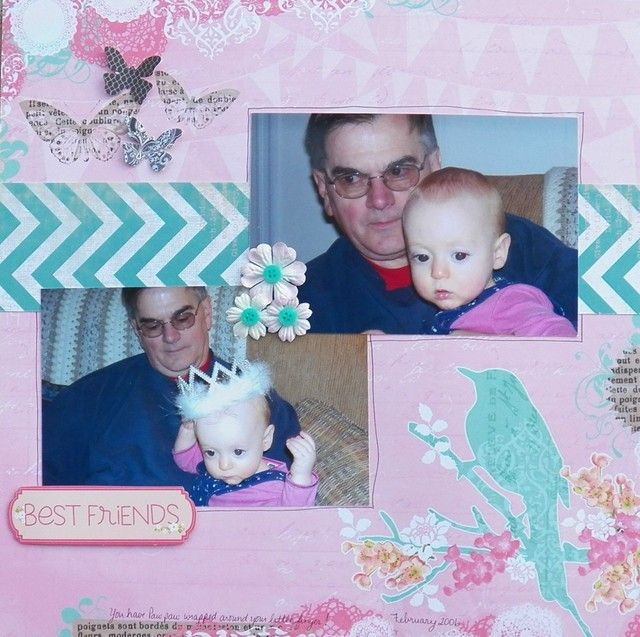 It is of Emma at 10 months with her Paw-paw (my dad). She had, & still does, have him wrapped around her little finger.
The supplies that I used for both layouts were from a kit from
Memory Works
.
Can you tell that I am trying to scrap in order these days, instead of just willy nilly? I am sooo far behind that I thought I should start at the beginning. So, you will be seeing quite a bit of layouts of Emma & Audra when they were babies....even though they are 5 & 7 now!
Thanks for stopping, & I hope to see you passing through again soon.