Have been over the the
Chicas Getting Crafty
blog today? Have you seen the fabulous sketch posted? Isn't it wonderful? And guess what? You are lucky this month because there are 5 weeks in September, therefore there will be 5 sketches here at Chicas Getting Crafty! All of them are out-of-this-world!!
Here is my take on this weeks sketch. I used the title "Imagine" because my girls are so very close, & I can't imagine one being without the other. They are the best of friends, & really enjoy each other. Well, they are only 4 & 6, so I'm sure as they get older things will change a bit. These pictures are from our vacation this summer. We went to see Lucy the Elephant in Margate NJ (www.lucytheelephant.org). Emma (my oldest), did not want to go in at all. She was pouting & just kept saying she didn't want to go in (as you can tell in the very first picture). Audra, just took her by the hand, & said something to her, & it changed her mood completely & she went right in. That's what sisters are for!!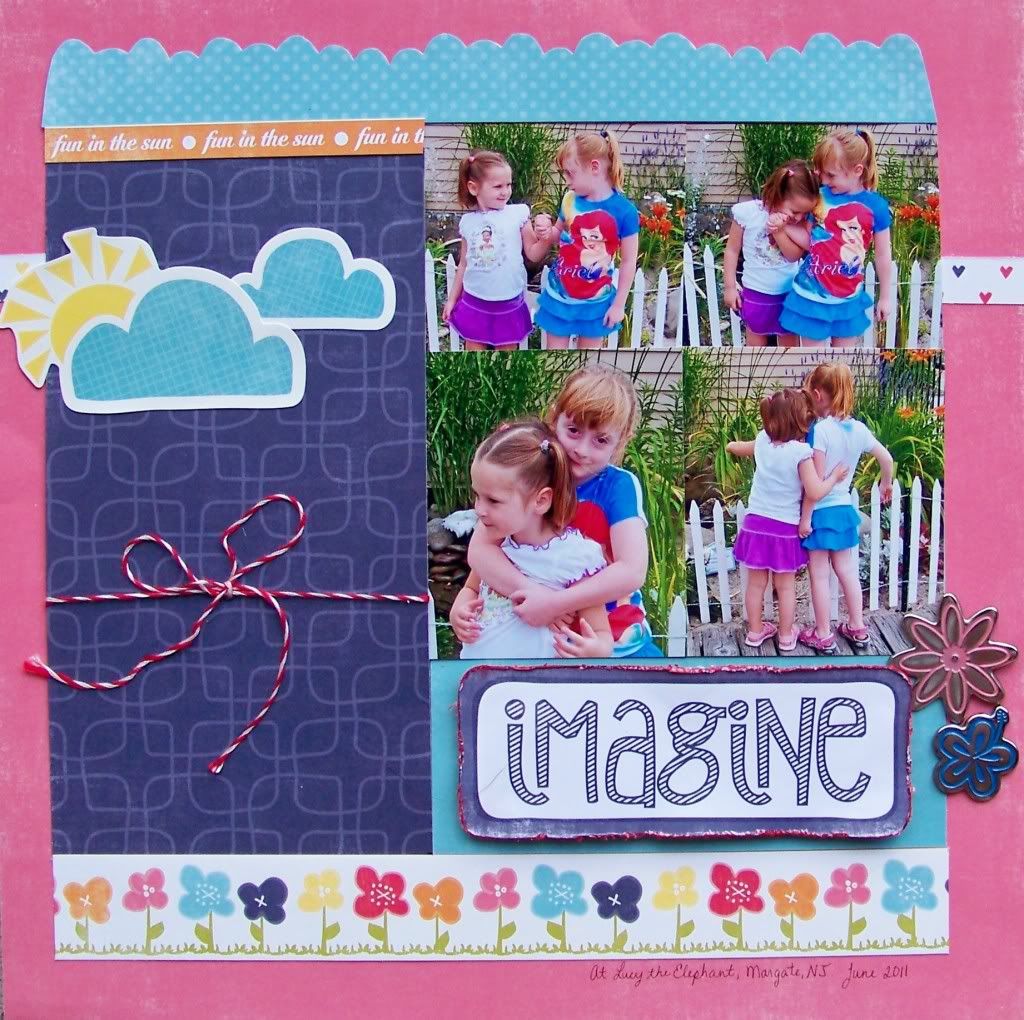 Thanks for looking today! I hope that you were inspired by the sketch. If you do a layout using the sketch, please share over at
Chicas Getting Crafty
so that we can Ohhh & Ahhh over it!
Have a wonderful day!!
~Anneliese~