Hi there! I hope that you are doing well, this fine day!
For this layout, I was inspired by the patriotic-ness of our country in honor of 9/11. I did not have any patriotic papers, so this truly was a challenge for me. I used my scraps to make this layout (I was on a roll from the other challenges this month), which was fun. I pulled from this bin & that pile & random items (like the tag that has a bird under the star). I put it all together & this is what I came up with: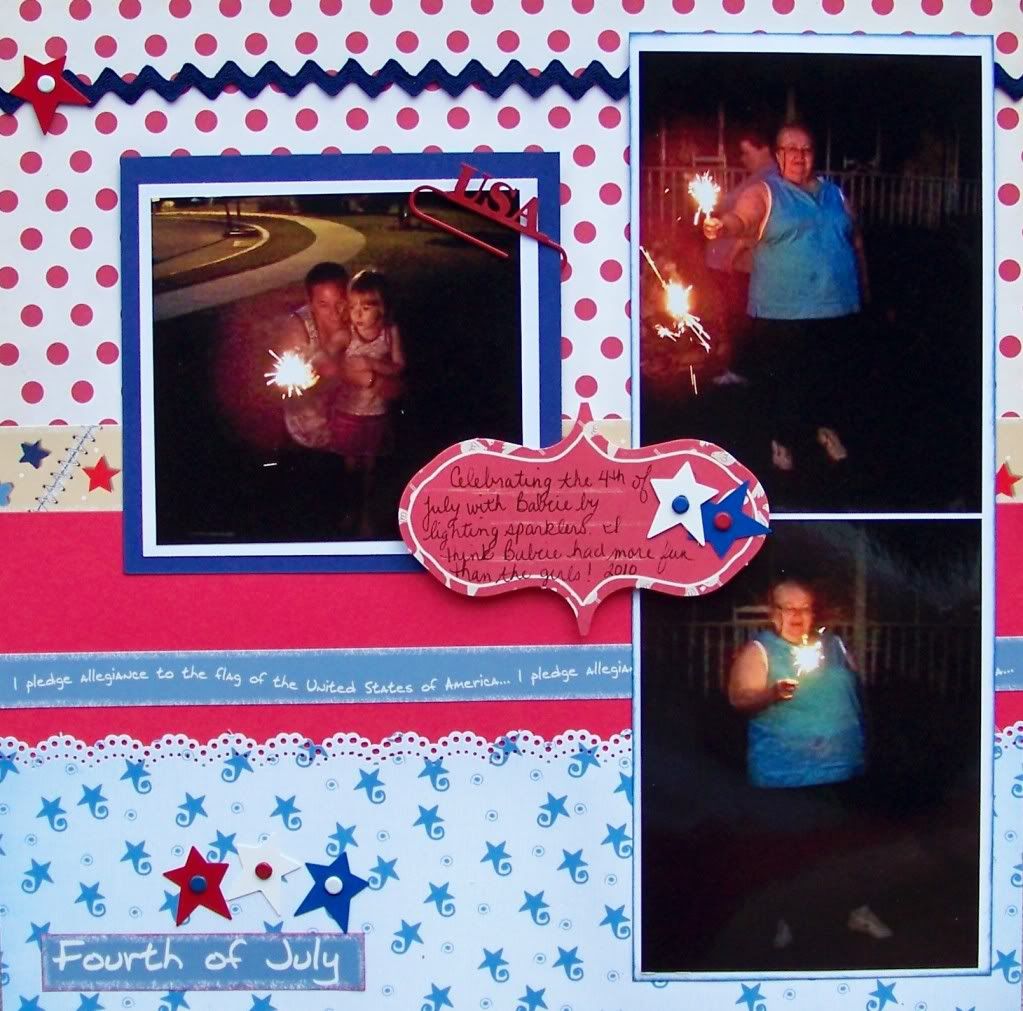 The pictures are of my mother-in-law, on the Fourth of July, playing with sparklers (she is still a kid at heart!). The little picture is of me & Emma. Emma wasn't quite sure what to make of them, so I had to help her until she got the hang of it.
God Bless the USA!!
Thanks for looking today.
& be sure to stop by
Chicas Getting Crafty
to see my full post & what my fellow DT members are creating this week.
Have a great day.
~Anneliese~

(post pres-scheduled.  diligently working on house to put on market.)