Yay
! Another fabulous sketch from Shawn . Here is my take on her next sketch, #153: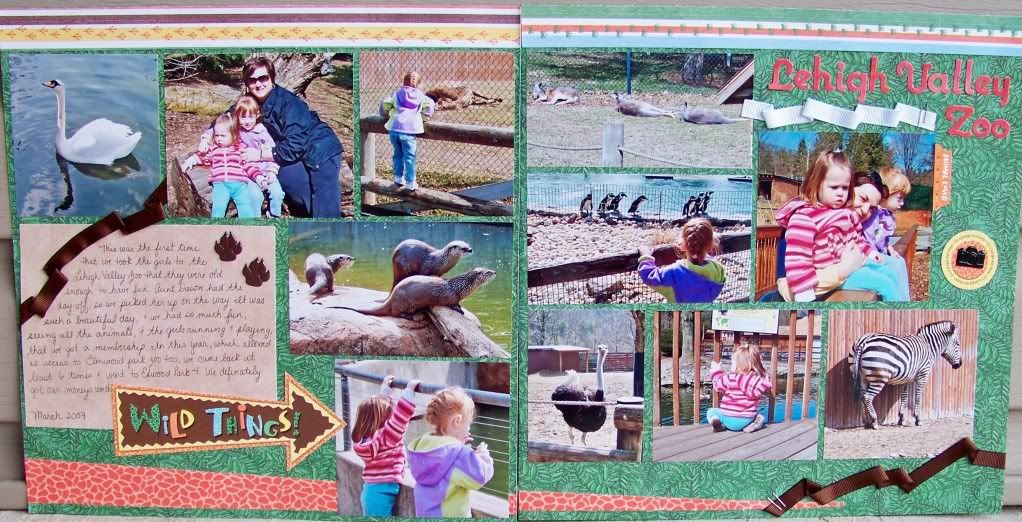 These photos are from a trip to the
Lehigh
Valley Zoo. My sister had the day off, so we decided to pick her up & go to the Zoo. It is a small zoo, that is just one big circle. It is open & never crowded. This was the first time that we had gone where the girls would remember & appreciate the animals. We had the best time this day! Laughing, & running, & watching all the animals. We packed a picnic lunch & had lunch by the penguins, played on the playground & just had a wonderful time! So much so, that we joined the zoo, as members. That year, we went to the
Lehigh
Valley Zoo 6 more times, & went to the
Elmwood
Park Zoo (which reciprocates the membership) 4 times. We
definitely
got our moneys worth!!!
I hope you enjoyed my layout, & hope to see you back soon!
Have a great week!