I have great news! The very first design team that I was on was Nuts About Sketches. I love Shawn's sketches, & it was so much fun doing them each week. Plus it assured me that I would get at least 1 layout done a week! I was so sad when my term was up. Recently she had a call for a new design team, & you guessed it..... I made the team! Along with these amazingly talented ladies:
The layout that I used to apply for the team is: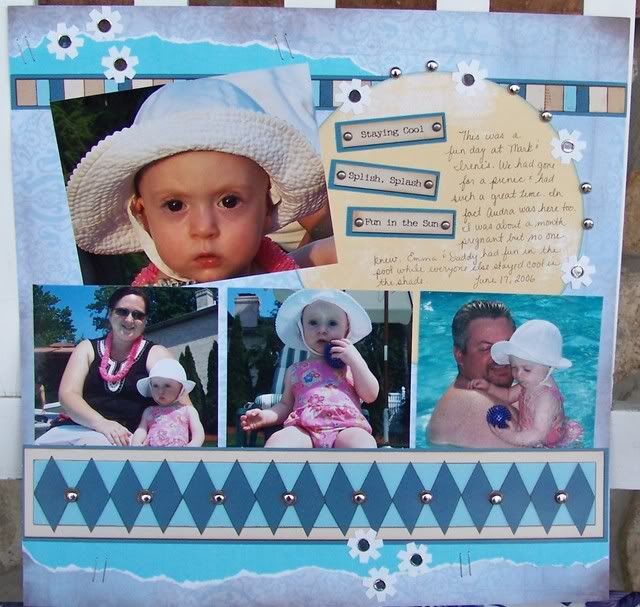 Yay! I can't wait to create with her sketches again (not that I stopped, I continued to use them!).
Congrats to all of the gals who made it as well!