A few weeks back,
The Everyday Scrapper
had an online crop celebrating their birthday. I have posted some of my creations already, but here are a few more. I was on a roll!!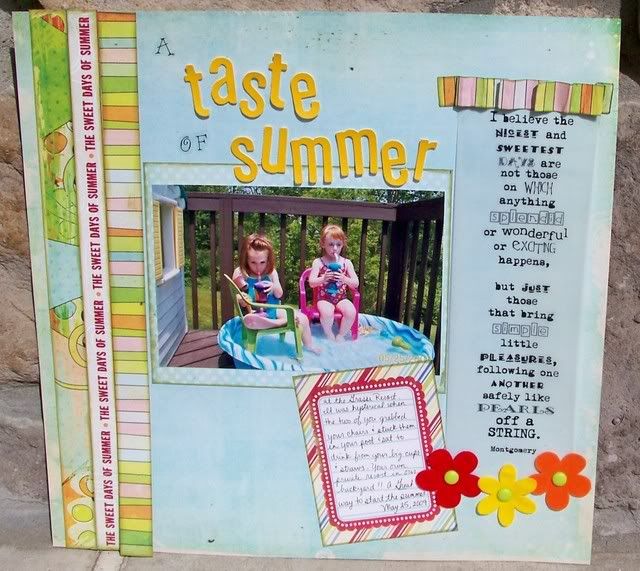 This lo was a scraplift of the very talented
Jewels
. It was an honor to scraplift her. I knew exactly what I was looking for. I had these velum sayings, & this one worked perfectly. In my digging for the velum sayings, I found the below saying as well.
This pic of the girls always cracks me up! They thought they were so cool w/ their chairs & drink in their lil pool.
And this one! We had Mommy & Me, & came home afterwards. I ran upstairs to sort laundry (I think), & thought it was awfully quiet downstairs, & she hadn't followed me up (which she normally does). When I came back down, this is what I found. So peaceful, w/ Teddy & thumb. I can't remember what we did at Mommy & Me, but it must've wiped her out!!
Thanks for stopping by to look.
Have a fabulous week!