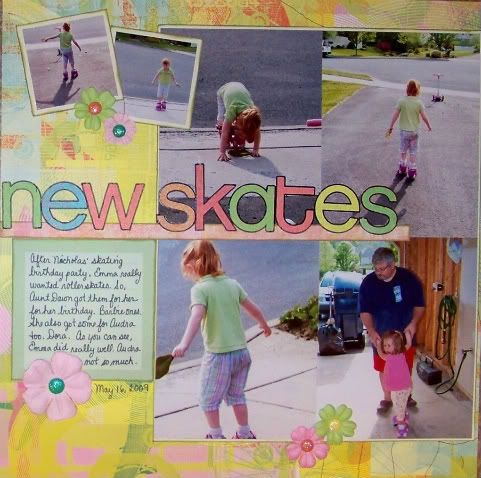 Here is my weekly creation for the
Nuts About Sketches
DT. Emma had asked for roller skates for her birthday after attending a skating party for her cousin. She wanted Barbie skates, which my sister got for her for her birthday. Feeling that Audra would also want skates, my sister got her Dora skates. As you can see, Emma did pretty good, Audra did not like them one little bit!
I used BG paper, a CM journal tag, & random flowers & brads. Check out all the other dt members creations over at the
Nuts About Sketches
blog. They are all very talented & did wonderful things with the sketch.