I had quite a productive Friday night!! Your Memories by Design has a blog & a weekly scraplift challenge. Well, while DH reffed, & the girls were sleeping, I took that challenge & scraplifted the beautiful page posted. I came up with Tiny Bubbles. Not only did I win (
http://ymbd.blogspot.com/
), but I tried 2 new techniques on this page! I punched holes from the plastic box that cards came in to make the bubbles. You can't really see them from the pic, but they are up the left side & throughout the letters. I also used puffy paint on the letters. It gave my letters a cool effect! Who needs Thickers?? JUST KIDDING!!! But it turned out cute & I got to try new things. A win all the way around. I can't wait to get my goodies!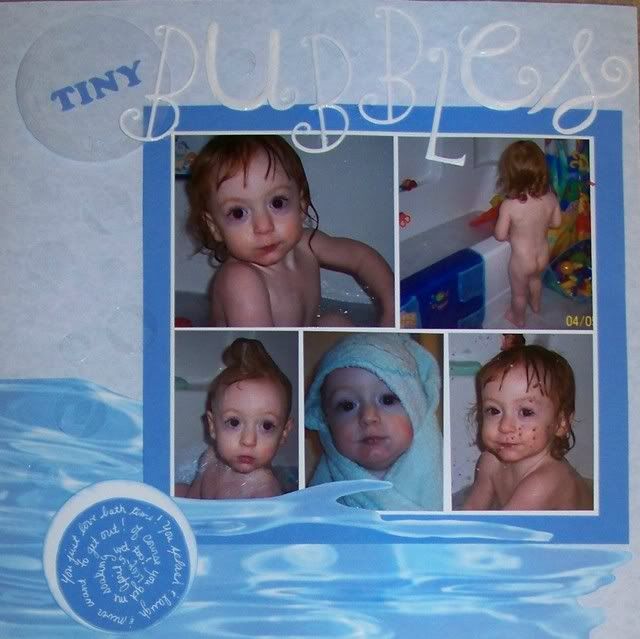 YMBD also had a Friday Night Scrappy Hour. They posted this ad & you had to come up with a lo. Well, the ad is a little disturbing, to say the least, but please find my take below.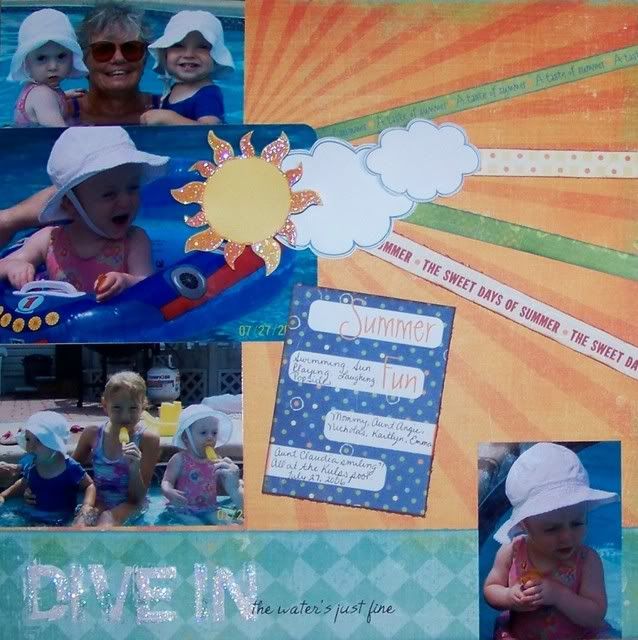 Have I ever mentioned how much I truly LOVE scrapbooking??!!