Hi y'all!
How are you? I hope that you are doing well. I am really missing the fall weather here in TX. This is the first time in my entire life, that I haven't experienced fall weather. The nip in the air, the smell of fall.....Hmpfh! Don't get me wrong, I am loving TX, but I surely am missing PA right about now.
With that being said, I have been scrapping up a storm! Shawn posted a new sketch over at
NAS
today, another great one, & this is what I have come up with.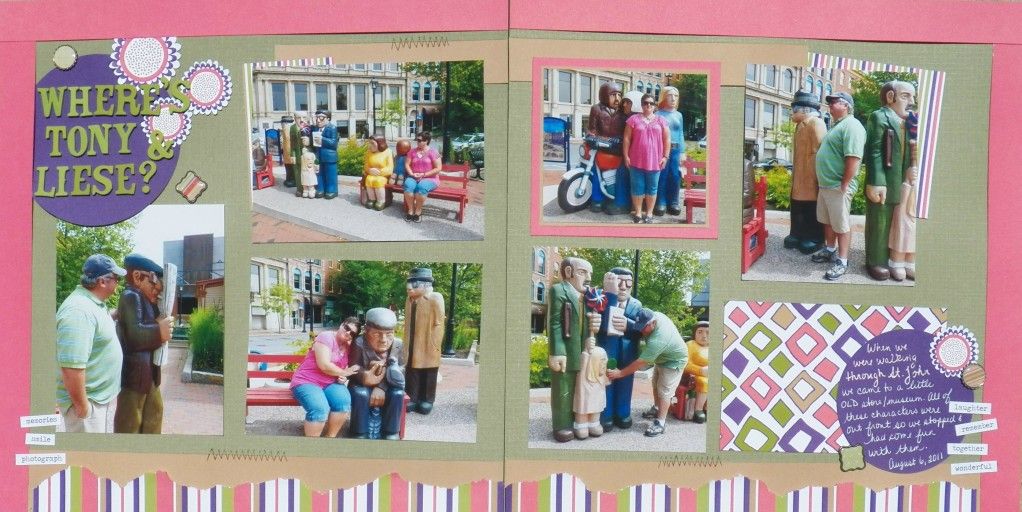 These pictures just crack me up every time I look at them. When Tony & I went on our cruise last year, we stopped in St. John, Canada. We did a tour, then walked around the city a little. We came across this little OLD store & museum, & out front they had these sculptures of people. I told Tony to go stand next to one, & the next thing you know, we are laughing & having a great time. They made for some fun pictures.
If you haven't already, head over to
NAS
& check out the sketch & what everyone else has come up with. I am working with a very talented group of ladies!!
Thanks for stopping!
Have a blessed day!