Hi friends! Today I bring to you a layout with orange, black & purple for
Chicas Getting Crafty
. This layout was part of Scraptacular's page design class, but I tweaked it & made it my own.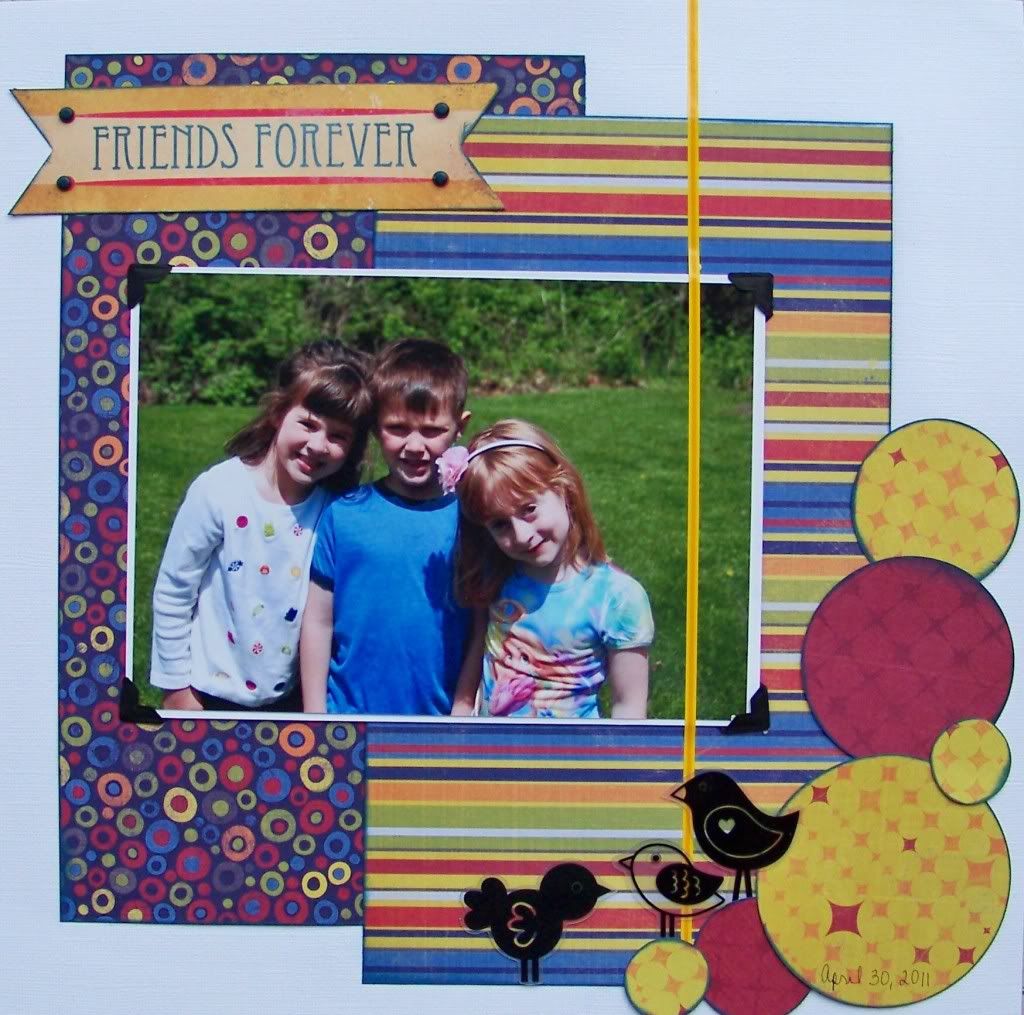 This picture is of my daughter Emma (the short one) at her birthday party with her 2 best friends in the world. They have known each other since they were 4 months old & have been the best of friends since. Jack is a neighbor & we joke that they are going to be married some day. But when these 3 get together, they have the greatest time & play so nicely together!
Thanks for looking today.