Well, happy Monday!!! It was a very good weekend for me. We got our tree, we had some quality family time while decorating & trudging through the fields to get our tree, then yesterday we had no plans at all. I got a little scrap time, & all was good! :o)
Today is the reveal for Week 86 for
Nuts About Sketches
. Below, please find my submission.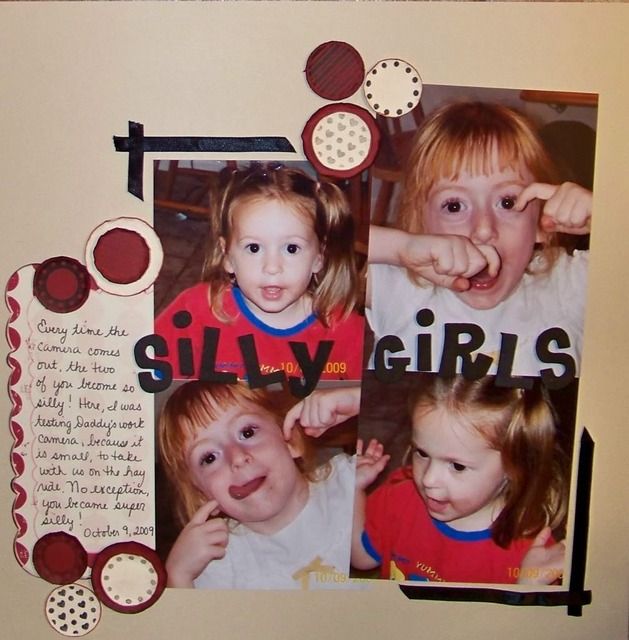 This is of my silly girls in October. Whenever the camera comes out, they just start acting all goofy. Making faces, dancing around, it is quite comical. This time was no exception. I was trying out dh's work camera, since it is so much smaller, to take with us on a hayride. It would fit in my pocket, vs. having to be lugged around. Plus I was going on the hayride sans dh. Just me & the girls. Anyway, they started doing their "comedy act" which was fun & funny. Goofballs! Gotta love em!
Stay tuned for a bonus double page lo from
Nuts About Sketches
on Wednesday.
--------------------------------------------------------------------
On another note, I hope your calendar is marked for the
From Here to Scrapternity
online crop this coming weekend. December 11-13. (see the blinkie to the right). It is a wonderful crop, the ladies are fantastic, & the challenges are great! So, check it out & have some fun, get some pages done, & possibly win some prizes!!